A special version of CRF1000L has been officially unveiled at the Italian Motodays show.
We got our first glimpse at an enduro version of the Africa Twin back at EICMA on November; back then it was called an Enduro Sports model and was labeled as just a 'concept' version, but already it was obvious that it had all of the makings of an official production motorcycle – as you can tell in our gallery below…


Yesterday however saw the official release of the a production version for Italy and despite a more traditional colour scheme it's looking very close to the enduro model previously revealed.
It's 7kg lighter than it's larger cousin, has 5 extra horsepower and is rumoured to be priced at a hefty €21,490 (for the manual transmission) or €22,640 for the DCT version.
Before you baulk completely at that price, it's worth noting that it does reflect the premium components on offer. Or at least, that is as far as we can tell, because there hasn't been an official announcement from Honda yet – so all of the details we have so far are from the show floor itself.
It's quite possible that this could be an Italian only special.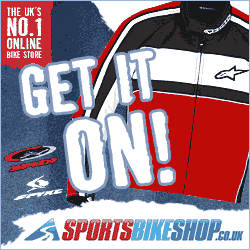 Here are the features and specifications that we know of so far:
Special Rally Fairings
LED Rally Lights
Aluminum Navigation Holder
Off-Road Seat
Rally Aluminum Wheel Rims
Rally Suspension (front and back)
Anodised Forks
Braided Steel Brake Lines
Carbon-Fibre Engine Guards
More Carbon-Fibre Bits and Pieces
Radiator Cover/Guard
Enduro Tyres
Enduro Footpegs
An Electronic Rewritable ECU
Termignoni Titanium Exhaust
We've reached out to Honda UK to see if they have any more details, so we'll update this as soon as we hear back.