The continuing uncertainty over the political state of Arab and East-African countries is affecting the big Indian manufacturers.
During the period of April 2016 through to February 2017, exports of motorcycles from India fell by 10.49% when compared to the previous year. And the big two in the country have suffered more than most; Bajaj have reported their volume of bikes leaving the country as having declined by over 18% and Hero Motocorp are stating a 16% drop during the same period.
"I think the headwinds are going to persist for another three to six months. There's a lot of uncertainty globally" – Kevin P D'Sa, President of Finance, Bajaj Auto
Much of the downturn has been blamed on the economic and political turmoil within Arab and East-African markets, as well as the devaluation of currency within neighbouring countries such as Nepal and Bangladesh. Not to mention the current issues surrounding the once-burgeoning Latin American market.
"Export markets are facing tough times. We had planned to export one million units by 2019, but this is under consideration now" – Ravi Sud, Senior Vice-President & CFO, Hero MotoCorp
Worryingly for Hero Motorcorp , who opened up their operations in Argentina in January, Bajaj have seen their volume of sales fall in countries such as Argentina and Columbia.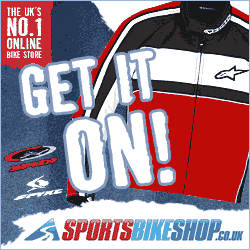 Source: Reuters