Custom XSR700 motorcycle projects from Taiwan bring new flavour to the Yamaha Sport Heritage machine.
The Yard Built series of bike builds has migrated over the past few years. It started as a project that encouraged builders to utilise every inch of creative muscle and every tool in their garage to create something truly unique; something to show what could really be done with Yamaha machines and to take advantage of the 'cool' coming out of the new wave custom scene.
Now, just a few years later the project is far more commercially minded, led by revered builders such as the Wrenchmonkees (who produced components for the XJR1300 in conjunction with manufacturer Kedo) now builders are encouraged to go out and manufacture 'bolt on' kits that can be added to a machine by anyone with access to a few tools and a few hours.
Taking that 'no cutting or welding' principal to it's maximum, this sublime pair of bikes from Winston Yeh of Rough Crafts will have you feenin' for an XSR and a weekend in the garage before you know it.
Both simple-to-change kits now available from Rough Crafts totally transform the XSR700 in 'under an hour' between a café racer style street machine, 'The Corsa Scorcher' and a dirt track ready scrambler style bike, 'The Soil Scorpion'.
"I found myself having a hard time deciding should I go with clip-ons and make it a cafe racer, or with flat bars and make it a tracker, that's where the idea came in: why not make the shaping as a body kit, and customers can use their own idea to mix and match suspension, wheels, brakes, handlebars, to build the bike they want?"
We could wax on lyrically for hours about the details of this build, but out good friends at The Bike Shed have all of the details and first hand experience of the bike – Ross Sharp (who writes our weekly custom bike column here at MF) was lucky enough to ride the bikes for the official Yamaha video.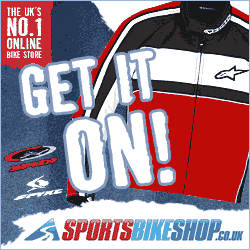 We'll let them do the talking, whilst you pick your drool off of the floor from looking at the galleries here.
The Corsa Scorcher
The Soil Scorpion