Stunting Scotsman has the full range of KTM machines at his disposal.
He's been a professional stunt rider since 1997, actually winning the European Championship in the same year and then winning it again in 1999, 2000, 2001 and 2002. So he's pretty good.
Here's a video of him celebrating his new KTM deal from his Facebook page,
[fbvideo link="https://www.facebook.com/429515027401646/videos/430600840626398/" width="688″ height="366″ onlyvideo="1″]
And errm, here's a picture of him testing the Duke 690's brakes.
Crikey!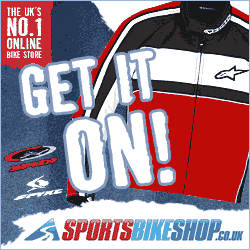 Maybe those kids from India should have left it to the professionals eh?