A few weeks ago, five members of staff Facebook Live'd themselves having a little too much fun with their new delivery of KTM Duke 250 and 390 motorcycles. Now they've lost their jobs.
The employees were working for the KTM dealer in Nedumangad, Kerala when they decided thta it would be a good idea to video record themselves revving the new demonstration machines to within an inch of their engine lives and generally getting waaay too excited.
Which all seems like good fun at first, but with the machines due to be viewed and ridden by the public and potential purchasers it's irresponsible at best and possibly dangerous at worst.
KTM head office in India seemed to think so too, as they released the following statement about the incident,
Dear KTM Fans,
Over the past week a number of you have brought to our notice a video depicting an incident that occurred inside the premises of a KTM showroom in Nedumangad, Kerala. The video showed staff of the showroom behaving in an unprofessional manner and misusing a brand new 390 Duke and 250 Duke.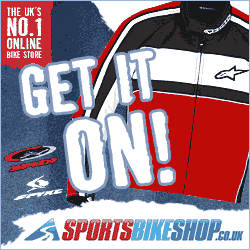 In light of this video 5 members of staff who were involved in misusing the motorcycles and filming the act have been dismissed with immediate effect. We would also like to share that the motorcycles seen in the video are exclusively meant for display and demonstration purpose at the Nedumangad showroom. These motorcycles were not and will be not eligible for sale to customers.
We would like to thank all of you who as custodians of KTM shared the incident with us helping us to take prompt action. We also appreciate your understanding that this was in every sense a standalone case and in no way reflects the sincerity with which more than 325 KTM showrooms across the country serve our valued customers.
For 2017 we have an exciting new range of world class motorcycles and we are geared up to provide enthusiasts like yourselves an equally rich ownership experience.
Ready To Race,
KTM India