We can't tell if this is genius or crazy – it might just be both!
Ordinarily when you need to know where you're going on a motorcycle you have three options, 1) It doesn't matter, just feel the breeze man! 2) Sharpie sketched paper sellotaped to your tank or 3) A phone with GPS and a suitable mount.
These new Turnpoint gloves currently up for funding on Kickstarter take a bizarre – but possibly genius – approach by kind of combining all three.
Using a Bluetooth LE device that interacts with your iPhone GPS and fits to the back of an especially adapted glove, the Turnpoint makes use of ultra-bright LEDs to notify a rider of the right time to make turns, the general direction for a rider to head in and the distance until the next direction change is needed.
Making use of fingertip controls that allow the rider to interact with TurnPoint, in theory the rider never needs to remove their hands from the motorcycle; by touching your thumb and index finger together, you can check the distance to the next turn and which direction to go.
The gloves that come with the unit don't look particularly motorcycle suitable… There not exactly Knox Handroids when it comes to the safety department, but that's potentially remedied pretty quickly, and we'd hope the developer finds a way of incorporating some safety elements in them before hitting market.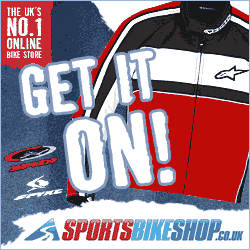 But as an idea for a device that takes the non-nagging approach of a scrap of paper taped to a tank and merges it with the accuracy of Google Maps, we're quite intrigued.
Currently the Atlanta-based company have a way to go to convince other riders however, they're at $1,321 funding of an $125,000 goal.
There's still some days to go though and we reckon they might find their way (see what we did there?).
Source: Kickstarter