After securing funding and launching a successful design and prototype phase, Italian Volt's Lacama is now available for pre-order.
After news of Chinese firm Evoke's sub-$10k electric motorcycle launch into the US last week, we're back into European manufacture with the release of Italian Volt's customisable 'Lacama'.
Aiming for the 'luxury' end of the market, the Lacama is a naked Roadster that is trading heavily on it's ability to be tailored to every individual's requirements; think bespoke tailoring for a machine.
Aside the online 'configurator' that will allow prospective customers to tailor the look and style of certain components of the machine; customising colour schemes, adding/removing body panels etc, the other outstanding feature is the promised fast 'combo DV' charging which should allow for an 80% charge in around 40 minutes of plug-in time. On a bike with around 120 miles of range per charge that's no insignificant feat, although there are no explicit details as to the mode of charging being used (i.e. compatibility with charging networks is never guaranteed).
Riding profiles – changeable via a smartphone app – will allow for customisable torque and engine brake settings and premium components such as Brembo brakes and Ohlins suspension add to what is looking to be an interesting proposition.
There's no word on price as of yet and pre-orders are currently only being taken on a 'by request' basis, but we're expecting the Lacama price to be around the 'high teens' when officially announced.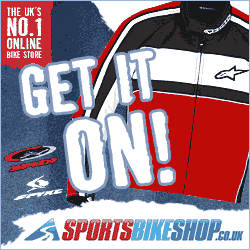 Prototype Gallery:
Renders:
---
Basic Specifications:
0% to 80 % full charge in 40'
Torque 208 Nm
Acceleration 0-100 Km/h: 4.6 sec
Range 200km approx
Energy Density 114 Wh/kg
Max Speed 180 Km/h (limited)
Gross weight 245 Kg
Battery capacity up to 15Kw/h