When Sam Sunderland crossed the finish line to win the 2017 Dakar on his Red Bull KTM motorcycle he became the first Briton to ever win what is arguably the world's most famous rally.
He wasn't just the first to achieve this accolade on a motorcycle either; Sam Sunderland became the first British man to win the Dakar Rally on any number of wheels and under the power of any engine.
"I didn't realise how much pressure I had until the finish. It was so emotional."
But what makes a man want to take on such a gruelling race?
We took him for a walk behind KTM UK's shiny new office on the outskirts of Silverstone Circuit in Northamptonshire to find out.
To be perfectly honest, when we pitched the 'Why would anyone want to take on a rally as tense, difficult and downright dangerous as the Dakar?' question to Sam we had expected him to wheel out the media-trained, tried-and-tested clichés about 'challenge of a lifetime', 'opportunity to prove something to myself' etc but instead he just smiled and threw out a line about being asked and him simply replying,
"Yeah alright, I'll give it bash!"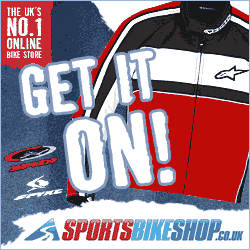 It's the kind of response that most of us use when considering taking on an afternoon of climbing at the local sports centre, or perhaps when challenged to taste the latest vindaloo at the local curry house, but when uttered by Sunderland, it just comes across with the ice cool demeanour of a man casually confident in his abilities.
But it's not been anywhere near to plain sailing for the Briton who now lives in Dubai.
The 2017 Dakar was the third attempt at the race for the now-27 year old. His first attempt was in 2012 and was thwarted after just 48 hours after the Honda he was riding developed technical issues,
"Two days in and the bike stopped working, so it wasn't very good… I've had a few ups and downs".
This is a slight understatement.
In 2013, just weeks before he was due to enter his second ever Dakar, Sunderland had what he casually refers to as 'a problem with the handlebars'.
"I had an issue and a problem with the handlebars. I was doing 130mph and broke both my wrists"
Two years, two mechanical failures of some description. Sunderland just laughs and brushes the events off like it's nothing. Probably because these issues seem tiny compared to what was to come.
In 2014, Sunderland managed to make it to the start line but probably wished that he hadn't. After a tough stage and some issues with his navigation, he got lost and found himself severely dehydrated,
"I just made a mistake and paid for it dearly. I spent two hours out, kicking fences down and all crazy stuff. In hindsight it's not the best way for rallying and I've learnt the hard way."
But a few hours lost in the wilderness with life-threatening dehydration was soon put behind him and as he entered the 2015-2016 season things were definitely on the up,
"Coming into 2016 I won the Morocco rally which was awesome"
It was the last race before the Dakar and having beaten many of the competitors he would soon meet on that course it was seen as a firm statement of intent,
"…and then three days later I broke my femur and I just sat at home watching it. I had to have surgery for that in Morocco and my leg is two inches shorter on one side now."
Again, I ask him that most simple, yet piercing of questions… 'Why? Why put yourself through it?'
"If you'd asked me that night… I would have told you that it was enough. But it soon passes and you think 'ah man, I beat them just last month'… It makes you want to go out there and prove to yourself that you can do it."
If there's one takeaway from the experiences of Sam Sunderland – from an onlookers perspective at least – it's that dedication comes in many forms. Magnified focus, tremendous spirit… Sunderland has all of these traits in spades, but what strikes me as the most important of them all is his humility. Despite possessing what is an obvious talent, there is a sense of humility and almost fate-like zen about his demeanour that gives you the belief that he could achieve pretty much anything that he set his mind to.
Whereas many of us would have seen the accidents and failures preceding his 2017 race as signs of the universe suggesting that we put our attentions into something else entirely, for Sunderland it would appear to have been interpreted as the polar opposite. A kind of 'I've been through the worst, so bring it on' attitude that is infectious.
But even with the universe behind you, how do you prepare for a race that has already chewed you up and spat you out on all of the previous occassions?
"Coming into Dakar… This year in '17 I was in a fortunate position where Red Bull KTM set us up in the best way that they can. I'm really fortunate to be part of that set-up and structure."
He may be cool, but he's still got sponsors to keep happy…
"This year I actually bought an altitude tent… I can set the altitude and I slept in that for a month before the race so I could adapt."
With the finance and expertise of Red Bull and KTM behind him, it's obvious that fitness and conditioning wasn't ever going to be a problem coming into 2017. But there's more to riding the Dakar than just being able to manage the gruelling terrain. You've actually got to navigate it…
"Each night we get given a big roll… A scroll which we call a roadbook.
We spend a few hours each night working and marking our own roadbook for the next day.
It's many, many notes and they get a lot more complex when you're in open desert. When you're in open desert you need to follow a compass heading and it gets complicated at times."
"We even had a few guys collide with cars."
He's not kidding. This year – in an attempt to slow the motorcyclists down – the organiser of the Dakar changed the GPS waypoint targets for the riders. Sam explains the changes,
"We have a GPS but that remains closed when we ride. When you arrive within a 300m radius the GPS will validate it – it used to be 800m and you could be a bit less accurate but now they've brought that radius in and it's made things a bit trickier."
'A bit trickier…'
Let's put that into perspective. Tricky is making the wrong turn on your GPS, turning around at the next junction and then struggling to find your direction for a few blocks before phoning your friends for directions.
Having to pinpoint a marker within the open desert within a distance of just 300m is more than 'tricky'. It's mind-bogglingly ridiculous. And how is that even safer?
"It kind of…", he pauses for a while to choose his words, " I don't know if it makes the race safer because a lot of guys were getting lost and coming back on the route. We even had a few guys collide with cars. The organisers are doing their best to slow it down but it's hard."
As I keep probing him for more and more details on the difficulties and treacherous nature of the race, I suddenly realise that I've not even congratulated him on actually winning the damn thing. I catch myself and tell him that with all of the weather issues of this year's race and with the changes made to the navigation, it could be argued that he actually won the hardest, most trickiest Dakar rally of them all.
And he did all this after leading from day five. He still had over half of the rally to go and he was in the lead and favourite to pick up that trophy. At what stage did he start thinking about how this was going to change his life?
"It's hard not to think about it. I've made so many sacrifices and dragged myself back up to fitness again. I led it from day five and to lead the race for six/seven days was huge. I didn't realise how much pressure I had until the finish. It was so emotional."
It's one hell of an achievement. I congratulate him again and put it to him that he must be amazingly proud of all that he's been through?
He responds with his typical understatement, "Yeah, it's really cool. We ride 800 miles in a day and we do 12 days at 12-15 hours a day and I lost a stone and half throughout the race. You've got six hours sleep a night and with all of the build-up through the race you're so emotionally attached to it.
But it's an incredible feeling for sure!"
So is that it? After everything that he's been through to get this far, nobody would forgive Sam for putting the trophy on the shelf and signing off at the very top. I don't have time to form the question on my lips before he anticipates and starts to talk up his chances for next year,
"With number one on my bike I've got a target on my back for sure but I'm confident. It's all good.
I'll give it a good crack."