President of Polaris Motorcycle Division tells Reuters that the firm want to revive electric drivetrain in the near future.
In an exclusive interview with Grant Bester, the General Manager of On-Road of Polaris for the EMEA region just a few days after Polaris announced the closure of Victory Motorcycles, it was clear that Polaris had firm plans for an electric motorcycle under the Indian brand.
Now, after a report from Reuters, we're closer than ever to official confirmation.
Speaking to the news agency, Steve Menneto, President of Motorcycles for Polaris confirmed that an all-electric bike is indeed in the works.
Whilst details are still thin on the ground, Menneto is quoted as saying that the "characteristics of the (new) powertrain are going to be more applicable to be able to ride a bike in pleasure and twisties, and kind of how you would use pleasure bikes today".
Reuters also state that the bike is expected to be able to run for 120-140 miles on a single charge – and that this will be true even when ridden aggressively. This is good news, because we can comment from personal experience that the Brammo/Victory Empulse would only run to about 60 miles on the dial after a quick thrashing before it would need returning to a socket for 're-juicing'.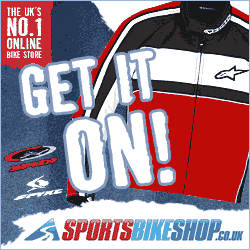 With Harley's LiveWire! project seemingly stuck in stasis it would seem that this is our best chance currently of an electric 'cruiser' from an established marque.
With Harley's LiveWire! project looking to bear its fruit with a fully fledged production version within five years too, it looks like this could be an interesting time for both the electric motorcycle market AND the battle of the American cruiser brands.
Edit: I woke up this morning remembering that Harley have been reported in the past few months as saying that they'd be looking to launch their electric motorcycle within the next five years too. So the final sentence has been changed to reflect this.
Source: Reuters
H/T: MCN