Hire an electric scooter for as little as €3 for 30 minutes in the German city.
Do you remember Gogoro? You might not, as we first discovered them back in the very early days of Motofire, hidden away in a corner of the show floor at the EICMA motorcycle show in Milan 2015.
Hailing from Taiwan and run by a former HTC electronics employee, the 60mph, battery-swappable scooter has been responsible for installing an incredible 300 battery swap/charging stations in their home country and they say that riders swap up to 12,000 batteries a day.
"2017 is going to be a very busy year", Jason Gordon, Vice President Gogoro
And now, after a successful trial period, they're now rapidly expanding their scooter-sharing initiative in Berlin; increasing the number of Gogoro Scooters available from 200 to 1000.
Initially the international roll-out was supposed to be beginning in Amsterdam, but instead the bike-sharing scheme from Gogoro began last year as a trial in partnership with Coup in Berlin.
Differing from their service in Taiwan – where customers buy the scooters outright and then pay a 'rental' fee for the battery swapping – the scheme in Berlin sees customers renting out the bikes (with no upfront cost) much in the style of the (in)famous 'Boris' Bikes here in the UK Capital.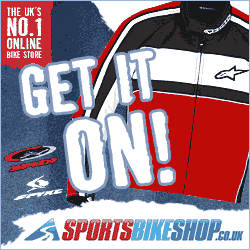 For €20 a rider can get a whole days' worth of riding, or they can rent incremental slots of 30 minutes for €3 for 30 minutes. All with basic insurance and helmet rental included.
Motofire were impressed with their technology and their innovative approach when we met with the company in 2015. Whilst electrical motorcycles from the major manufacturers seem to be stuck in a state of permanent stasis, it's radical thinking like this from Gogoro that offers the smaller companies the lead in electrifying our two-wheel usage.
Source: The Verge