Pre-season has been tough for the Italian team and its new rider, Lorenzo.
When Ducati signed three-time World Champion Jorge Lorenzo from Yamaha for the 2017 season of MotoGP, it was a statement of intent.
Ducati want to win the world championship.
Coming out of a 2016 season which had seen Ducati manage just two race victories – admittedly their first in six years – this was always going to seem like a tall order, and now Gigi Dall'Igna has openly admitted that things aren't going exactly to plan.
Speaking with Spanish TV broadcaster Movistar, the technical chief for Ducati has openly admitted that Ducati are still chasing Honda and Yamaha, and that they may need to prepare for failing to manage to overtake them,
"When we signed [Lorenzo], our goal is to fight for the world championship. It's clear that at the moment we are not ready to do it".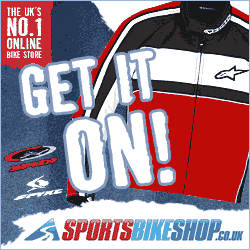 And he didn't pull his punches when it came to discussing Lorenzo's open struggle to handle the Ducati GP17,
"In the case of Jorge, there is still a lot of work to do… Lorenzo is doing a difficult job and changing bikes is complicated, especially if you have always been with the same people."
But, as you would expect from the man in charge of Ducati's premier race team, there is hope,
"We're satisfied with Dovizioso's development work this pre-season… He gave us precious feedback to develop the bike [here at Qatar]".
But what of new signing Lorenzo?
"I've known Jorge since he was a child and it's clear that he has matured. He knows what he wants and what he can get, but his character at heart is the same.
I am glad it has remained like it was then."