With their yearly show at Tobacco Docks fast approaching, Motofire friends The Bike Shed are working with Triumph to offer a home-brewed customiser the chance to have their machine on display.
The competition is running on Facebook and in order to enter you need to share with them a picture of your own, personal Triumph custom, and a short 150 word description of the bike and why you did to it what you did.
If this seems like something you'd be up for, you've not got long. The closing date is on April 14th. So if you're currently fettling away at a modern Triumph customisation (the rules say that you can only submit post-2011 bikes) you might want to get a move on.
And what will you get in return for all of your troubles? Your bike will feature on the Triumph stand amongst some of the best custom motorcycles in the world, four free tickets to the event itself and a £250 Triumph clothing voucher, so you can show off your bike in style with your mates.
All entries will be reviewed by an expert panel (before five finalists are chosen and put to a public vote to decide the winner.
Think that a post-2011 Triumph is too modern for a decent custom project? To give you an idea of the kind of work that can be done, check out the work of Dutch from The Bike Shed in our gallery and head on over to their site for an overview of that project.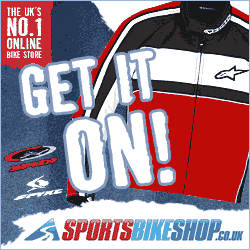 And if you do win – tell 'em Motofire sent you. We'll be at the show, so we'll buy you a beer to say congrats too!
The Bike Shed London show is happening on the weekend of 27th/28th of May and tickets are available now.