This would be the seventeenth, annual 'Roughley Bike Show' if Sky's objection fails.
The huge, corporate giant that is Sky TV has attempted to prevent a charity event in Stockport, UK from taking place; because 'the smoking area for their staff would be unusable'.
The contact centre to Sky is located in St Peter's Square within the town, which is where the biking charity event has been held for the past two years. This year however, the TV company has said that it will 'formally object' if an application to host the event for 2017 is made.
Aside from the 'smoking area' issue, other reasons for blocking the event include the 'safety and welfare of staff' and 'the only evacuation route then being via the rear'.
(Admittedly that last one seems like it could be an issue).
The concerns were discussed at a local, central area committee meeting and afterwards, Councillor Sheila Bailey spoke to the Manchester Evening News to state her position,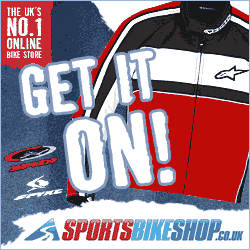 "We have listened to Sky but we do not think it is a reason to not hold an incredibly popular event that raises a huge amount for charity."
"Maybe Sky should join in and have a stall at the event, I very much hope Sky will get behind this."
"It is hard to find a location for the event, St Peter's Square is ideal as it is big enough, doesn't affect residential properties and is easy to get to."
In response, Sky have said that they have also heard concerns that have been made from the local fire service. It has also been reported that over the previous two years, the contact centre has been forced to close due to the issues raised, at a cost of £140,000 to the company.
Roughleys Bike Show has taken place in the town centre since 2000, annually attracting thousands of visitors and raising up to £10,000 for worthy causes.
Source: Manchester Evening News