Is this autonomous luggage the future?
Piaggio are the group responsible for Vespa. And Aprilia. And Derbi. And Gilera. And Moto-Guzzi. They have a *lot* of vehicle and product design experience and a portfolio to match.
So when they announce a new, future-forward looking solution to luggage transport it's wise to take notice. Even if that solution is an autonomous, rolling, picnic-carrying orb.
The 'Gita' – which means short journey or 'trip' in Italian – has come out of Piaggio's 'Fast Forward' design group and has been built as an aid to 'liberate people who are moving in urban city spaces'. It's capable to carrying upto 40lbs in weight and can follow people as they walk or repeat that journey on its own once it's been learned.
Coming complete with a 360 degree camera, eight hours of travelling life, a top speed of 22 mph and a bevy of sensors that offer the ability to avoid obstacles, this is very much a forward thinking project.
But just imagine having one of these following you whilst you skate through the streets to work?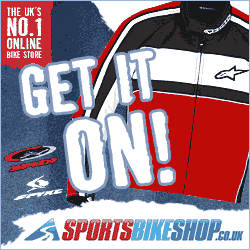 (No imagine one of these bowling you over whilst you avoid the skater on your way to work! No-one said the future was going to be easy).
All joking aside, it's a fascinating design project and it raises some intriguing questions and possibilities.
Maybe we won't need all of that luggage on the Moto Guzzi Flying Fortress after all?
H/T: Asphalt & Rubber