When you're given new rules, you bend them.
Many thought that the 'wing wars' of 2016 would be consigned to history after the decision by Dorna and the powers that be at MotoGP to 'ban' them.
Of course, that isn't what actually happened. What really changed were the laws with regards to their 'extrusion' and  the measurements and dimensions surrounding any aerodynamic 'devices'.
And when laws are made, the first thing that any self-respecting engineer will do, is try to find a way to bend them.
It's no secret that aerodynamic changes were going to come in 2017. Ducati didn't even attempt to hide that fact that the bike they revealed at the 2017 GP launch was essentially the GP'16 in 2017 drag, and Espargaro was forthcoming in interviews over the week that Aprilia had quite a 'radical' aero package on the way.
Alex Espargaro told us Aprilia have a radical fairing that offers 50-60% of wing downforce – might try at Phillip Island test. #MotoGP

— Crash.net MotoGP (@crash_motogp) January 30, 2017
But yesterday's run by Yamaha gave us the clearest indication yet as to how teams are going to attempt to squeeze every last ounce of aerodynamic advantage out of their machines.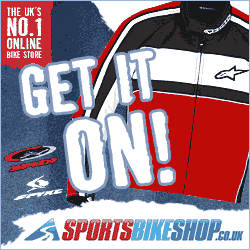 Rather than protrude out from the bike – as Ducati did most prominently with their 'whiskers' of last year – Yamaha would appear to be looking to wrap their aero inside of the fairing. Which results in a slightly more bulbous looking midriff for the YZR-M1 but is arguably more aesthetically pleasing than the big, black fins that Lorenzo and Rossi ran in 2016.
Let the 'battle of the bulges' begin!