The general consensus is online and on social media if you're willing to look for it.
And if you're not, let us here at Motofire do all of the hard work for you.
So here it is. The motorcycle that many people believed wouldn't ever, actually arrive – The 2017 Suzuki GSX-R 1000.
Or rather the GSX-R 1000 R, because Suzuki flew out some of the world's top bike testers and riders to Philip Island in Australia for the world's first test of the new machine.
Oh and some bloke called Kevin Schwantz was there too.
Look who it is! pic.twitter.com/u7Vb5rwMVM

— Suzuki Bikes UK (@SuzukiBikesUK) February 8, 2017
And the verdict?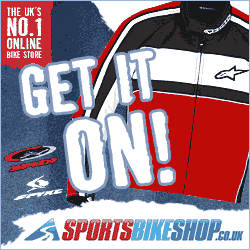 Well, results were already looking favourable after a few tweets from people began to trickle through,
I've had 3 sessions on the GSX-R around the Phillip Island circuit and I'm loving Suzuki's superbike comeback…. https://t.co/gf7wxaK9L6

— Performance Bikes (@PBmagazineUK) February 8, 2017
And over night, the first video and written reviews have started to arrive.
MCN's Michael Neeves was already out in Australia, bombing around tracks with Carl Cox on a classic Suzuki, so what did he think of the new 2017 model,
"The gearbox is superb and wazzing up and down the gears is a piece of cake"
"The brakes are very good", he continues, although on track "a little bit soft'".
"Overall it's a big leap forward for Suzuki and it should be up their in the sharp end for Suzuki!" – Michael Neeves, MCN
Don't take our quotes from Neevesy as read though, you can watch the first review for yourself.
It's not all perfect though. As mentioned by MCN's Michael Neeves, the ABS isn't configurable – or able to be turned off – which counts as a negative we suppose.
So who else is out and around?
Well, it's been quite tricky to locate exactly what english speaking riders are out there, but the French guys from MotoMag.com have been quick with their written review.
They raise the issue of the ABS not being 'turn-0ff'able' too, and list that as one of their issues in the 'against' column.
But when you combine that with their 'for' listings of 'Raging Motor', 'swift, fast transmission' and the bizarre-but-epic Google translation of 'Party-cycle at the top', we can probably forgive it that little something.
MotoMag's praise goes further into the superlatives,
"The GSX-R 1000 Suzuki spun the banana all day long, like the Phillip Island circuit, the most terrible ride we've ever driven!
Efficient, precise and agile as a Yamaha R1, powerful as a BMW S 1000 RR, it brings together the best of the hypersportive while remaining technically simple."
This is a summary pretty much echoed by Spanish publication Motociclismo too,
"In general the bike offers a very complete package. This first contact has left us with an excellent taste as to how it will compare with its rivals."
So it's all looking rather good.
— Suzuki Bikes UK (@SuzukiBikesUK) February 7, 2017