The past few days testing for the new MotoGP season at Australia's Philip Island have not been kind to the new Ducati signing.
Taken in isolation you should never read too much into the lap times from testing, but when you're a former world champion and your brand new, GP17 Ducati is running consistently slower than a rider on last year's model then perhaps there is something worth investigating.
That's certainly the stance taken by Jorge Lorenzo after the first couple of days' testing at Philip Island.
According to reports from Spanish website TodoCircuito, it's obvious that Lorenzo isn't happy,
"I do not understand why Bautista is able to go faster than I in many corners, and finish in half a second with a lower bike". 
Bautista, on the Ducati GP16 – last years' machine – has been lapping more than eight tenths faster than the new, Ducati rider.
But that's not all that may be troubling the former World Champion; his teammate, Andrea Dovizioso has also been posting far quicker times,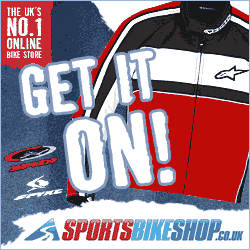 "Dovizioso has also been faster than me, I have to analyze the data."
Jorge Lorenzo always knew that the decision to switch from Yamaha to the notoriously tricky Ducati was going to lead to a lot of work, now with just weeks until the opening round of the season in Qatar, it's looking like that work is proving a little trickier than expected.
Source: TodoCircuito