Does this mean Honda will achieve their aim of a production, electric motorcycle by 2017?
Tucked away quietly in an annual sustainability report from 2015 was a single paragraph that outlined Honda's intentions for electric, two-wheel mobility, it called for "Market electric motorcycles that meet local needs in developed and emerging countries" to be on the roads by 2017.
Now, two months into their previous target year – and just days after their announcement of a Hydrogen cell partnership with General Motors, Honda have revealed their latest assault on the renewables market. They've signed an agreement with electronics firm Hitachi to work on electric vehicles.
There's still work to be done on the deal, and details are scarce at best. But it's being reported that a ¥5 billion investment from between the two companies will see the new business based out of Hitachinaka City and the as-yet-unnamed new venture will look to set-up offices in both China and the United States.
"Producing motors is capital intensive, so rather than just manufacturing them for our own purposes, we would like to produce in large volumes with the possibility of supplying a variety of customers," – Honda Chief Executive Officer, Takahiro Hachigo
What isn't clear from the reports is the extent to which this deal will venture into the two-wheeled market. Whilst it's clear that such a developmental company will look to supply car components and motors to its already established customer base (Hitachi already supplies Nissan and Renault for example), we can only hope that this will be of benefit to the motorcycle industry.
Honda have been 'testing the waters' for electric motorcycles since the mid-90s; back then they developed test, electric scooters for the local government.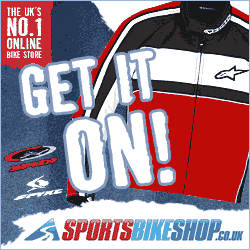 Then, in 2012 we saw the EV-Neo concept with the drop-dead gorgeous RC-E concept following soon after. And then there was the pretty EV-Cub shown looking very close to production ready (with a rumoured 2018 launch).
And of course, Mugen and Honda have been running at the Isle of Man TT for years now with considerable success.
Maybe one day, we'll be able to argue on social media about whether we should want a Hydrogen or battery-powered superbike?