Despite some european growth the bar and shield brand report overall falling sales across the globe.
A 3.9% drop in sales of Harley-Davidson motorcycles across the U.S. has contributed to a worldwide drop of 1.6%. In their full-year 2016 result announcement yesterday, Harley spoke in depth about their long-term strategy of 'growing ridership in the U.S and growing reach and impact internationally' but it's looking like 2017 is going to be another tough year for the Milwaukee brand.
"The global competitive environment remains intense, but our 2016 results demonstrate that our increased investments to drive demand and bring impactful new products to market are working," said Matt Levatich, Harley president and chief executive officer, "We are energised by our resolve to compete and win in the U.S. and in major international markets. Our market share performance gives us great confidence in the strength of our long-term strategy."
---
Harley-Davidson Retail Motorcycle Sales
4th Quarter
Full-Year
2016
2015
Change
2016
2015
Change
U.S.
26,077
26,044
0.1%
161,658
168,240
-3.9%
Canada
1,257
1,255
0.2%
10,203
9,669
5.5%
Latin America
2,637
3,082
-14.4%
9,701
11,173
-13.2%
EMEA
7,891
7,689
2.6%
45,838
43,287
5.9%
Asia Pacific
8,748
8,787
-0.4%
32,889
32,258
2.0%
International Total
20,533
20,813
-1.3%
98,631
96,387
2.3%
Worldwide Total
46,610
46,857
-0.5%
260,289
264,627
-1.6%
---
And for 2017, Harley-Davidson are already setting up expectations to be lowered . Under a section called 'Guidance' they made the following statement,
'For 2017, Harley-Davidson anticipates full-year motorcycle shipments to be flat to down modestly in comparison to 2016. In the first quarter of 2017, Harley-Davidson expects to ship approximately 66,000 to 71,000 motorcycles.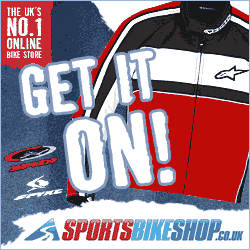 Harley-Davidson expects full-year 2017 operating and gross margin as a percent of revenue to be approximately in line with 2016 and its full-year effective tax rate to be approximately 34.5 percent.
The company anticipates 2017 capital expenditures of $200 million to $220 million'
"Our long-term strategy is all about growing ridership in the U.S., growing reach and impact internationally, and growing share and profit in every market we serve," stated Levatich.
"Our goal over the next 10 years is to build the next generation of Harley-Davidson riders worldwide."