306 bhp through the front wheels and revs into the red at all times. What's not to love?
The delivery of a 'loan' car to your driveway should usually be a moment of celebration; especially one that can break 0-60mph in under six seconds and can throw 168mph down through the front wheels.
But when Ian took the keys of the electric blue, Honda Civic Type R GT for our trip to Milan late last year, his initial thoughts were closer to 'what will the neighbours think?'.
But screw the neighbours!
Because after ten days and close to a thousand miles under our seatbelts, we fell in love with what is probably the most practical, gnarly, bombastic, leary, planted and frankly ridiculous yet perfectly family-suitable cars on the road today.
(Certainly out of all of the ones with a spoiler the size of a small surfboard on the back).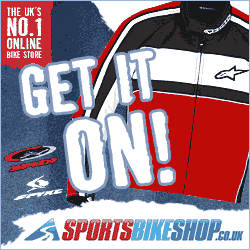 It took us a while to put our tongues back into our mouths and to compose our thoughts, so what you see in the video is two post-Milan Motorcycle Show-ridden men, trying to make sense of a machine that aesthetically wants to scream 'no' at them but which ticks every other box imaginable on that 'order immediately' sheet.
Even when driven in snow at minus 3 degrees across the Alps.