Single-cylinder street machine announced ahead of full release later this month.
What started out as a small gang of CCM designers and mechanics working behind the scenes in their spare time has now become the new CCM Spitfire – a carbon steel framed, 600cc, Single cylindered beauty.
Whilst we only have renders (and one, darkly lit 'teaser' shot) at the moment, the images and specifications released today from the small, British manufacturer have managed to pique our interest ahead of the official unveiling later in February.
The Spitfire's frame is constructed using T45 carbon steel. The high strength and low weight of T45 steel means it is particularly appropriate for use in the construction of high-specification aircraft parts, the purpose for which it was originally developed more than sixty years ago; in use within the fuselages of Spitfire and Hurricane aircraft. So that will explain the name!
The reveal today comes on the back of some excellent 2016 financial figures from the Bolton-based company; with sales growth of 150% reported and profit also improved. This is down almost entirely to the GP450 which up until the end of January 2017 was completely sold out.
This new 'Skunkwerx' Spitfire build is something entirely new for the company however and has been made available after a significant injection of cash from the company directors.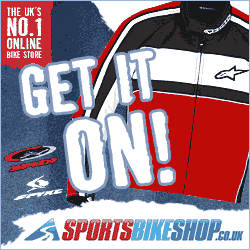 Available to purchase from April 2017 – although reports show that some sales have already been made – there aren't any details as yet with regards to the price or lead times. But as with most motorcycles of this kind, you can assume that it will be a limited, low production volume and cost just that little bit more than you'd expect.
We'd still like one though.