Riding the 500 mile long trip from San Francisco to Los Angeles on a single charge would be a new record.
Richard Hatfield is the head of Lightning Motorcycles. In 2006 his company built their first all-electric motorcycle, in 2009 they broke the land-speed record for a battery-based motorcycle and then in 2013 a bike of theirs one Pikes Peak.
Now, Lightning Motorcycles have their targets set on another, even more ambitious goal. 500 miles on a single tank. Not a bad target, but a tough one when you consider that the farthest a current petrol-powered bike can travel on a single machine is around 300 miles.
But with the expert assistance of the Battery Innovation Centre in Indiana, it isn't as far-stretched a dream as it first seems.
"We think that with the technology as it stands, right now, the ride is entirely achievable." – David Roberts, Battery Innovation Centre.
Hatfield and his company already have the Lightning LS-218 which is claimed to be the world's fastest production motorcycle in the world with speeds of 218mph quoted. If they can defeat the range issue currently plaguing electric vehicles, then the benefits of such PR are self-explanatory,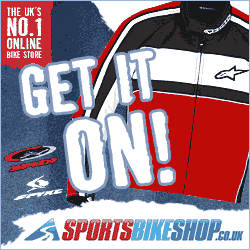 "We see ourselves as following in the footsteps of Tesla, and accomplishing the San Francisco-to-Los Angeles run would show that range anxiety is becoming a thing of the past".
Source: Forbes