New video of 'motorcyclist crashes and lands on car boot' shows the entire event from the riders' point of view.
A couple of days ago a video went viral which showed an American motorcyclist from Washington state rear-end a car only to find the car continuing down the highway with him sat on top of the trunk.
It was taken by a truck driver and showed everything from an observer's perspective.
At the time, comments on the video ranged from the usual 'stupid motorcyclist' right through to 'why does the car not have any brake lights?'. As is often the case with these kind of videos, there were positives and negatives to be placed upon the behaviour of both vehicle operators.
Now however, the rider has released his own copy of the video – taken directly from his helmet camera – which enables us to get a real sense of the entire situation.
And it's very scary.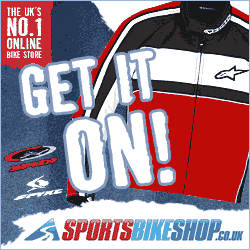 [fbvideo link="https://www.facebook.com/KOMONews/videos/1312326135502382/" width="688" height="422" onlyvideo="1"]
Scary because any collision is always scary – that sound of bike on asphalt never ceases to make our skin crawl – but also because the entire drama and cause of the incident is still left so undecided…
Why was the rider so jittery on his highway entry?
Why didn't the car allow him to pullout? Was he signalling?
Why on earth did the rider speed up, was it anger related?
We've watched it several times now and are still none the wiser…