How far around the 'odd looking' circle do you need to go before you come back around to cool again?
Energica are perhaps Europe's only serious, electric motorcycle manufacturer at present. Their EGO and EVA motorcycles have received promising reviews and with the loss of the Victory Empulse recently, they only really have Zero motorcycles for competition.
At EICMA this year they produced a concept that focused perhaps a little to much on the technology and not enough on the aesthetic.
We're not sure if this custom Energica Eva by Italian bike customisers Apache Custom is an attempt to redress that balance, and we're even less sure if this attempt at design 'cool' has worked entirely.
Energica themselves say that the 'Midnight Runner' is an admittedly ambitious project that aims to combine two very distinct looks.
The source motorcycle is the Energica Eva, which carries a 100 kW battery and is able to hit 0-60 in three seconds, so it's certainly no slouch.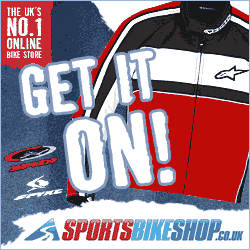 And all in relative silence, hence the 'Midnight Runner' name.
We've spoken at length with each other about the bike this morning and we can't really come to a consensus.
What are those lights doing just 'stuck on the front', would they have looked better integrated into the fairing?
And speaking of fairings, is fibre-glass a better option than some strong, metal fabrication?
And what is with that radiator on the machine, is that even necessary?
For comparison, here are a few shots of the original Energica Eva: