KTM rider wins his first Dakar, whilst KTM grab their sixteenth in a row.
Sam Sunderland too the lead after stage five of a weather-stricken week and finally came home to victory today in Argentina, 32 minutes ahead of Matthias Walkner of Austria.
Not only is this the first British win of the motorcycle title, it's the first win of a Britain of the rally in any class of machine throughout its history.
This was the 38th run of the Paris-Dakar rally, which (despite its historical title, confusingly) began in Paraguay and ran through Bolivia before finishing in Argentina.
Winners of #Dakar2017 🏁 🏍🏍🏍👏🏆 🏆🏆 https://t.co/sWVxg33MYY

— DAKAR RALLY (@dakar) January 14, 2017
Sunderland has tried twice before to win the race, retiring in both 2012 and 2014, but this year luck and fortitude were on his side, with his words to the BBC after winning being especially heartfelt,
"When I crossed the line I felt all the emotion hit me. The weight on my shoulders of the race over the last week, leading the rally, has been really heavy.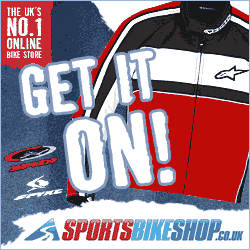 It's been difficult, especially in some of the moments with navigation mistakes or when things get stressful, to stay calm. But we're here, we did it, and I couldn't be any happier."
It's another great win for the specialists KTM too, who have now secured sixteen wins on the bounce.
Image © Red Bull Content Pool