0-60 mph in 3.2 seconds, superbike styling, top speed of 180mph and all for less than £8,000. How is that possible?
When your inbox begins filling up with claims of 'the holy grail of motorcycling' it's hard to not maintain a small pinch of cynicism. So earlier this month – when we began to hear reports of a new, UK-based start-up promising a 400 mile range, electric motorcycle – our interest was piqued enough to be curious, but also enough to be cautious.
First, a little bit of context.
At present, the farthest range of a Zero motorcycle is 202 miles, on their Zero SR and that costs €18.590,00 (£15,800).  A Tesla Model S 100 D (just announced this month) now reaches 335 miles on a single charge.
Below are the claimed specifications for the Vigo Motorcycle:
Range
400 miles (640 km)
Battery
Capacity 21kWh
Life 250 000 miles (400 000 km)
Motor Power
90kW (120 horsepower)
Acceleration
3.2 seconds to 60 mph (100 kmh)
Max Speed
180 mph (290 kmh)
Total Weight
350 pounds (160 kg)
Estimated Retail Price
£7,999 (9,799 USD)
Special Price (for supporters)
£5,999 (7,499 USD)
Naturally, we had a few questions. With the main one being 'how can Vigo Motorcycles achieve what all other manufacturers so far have failed to do?'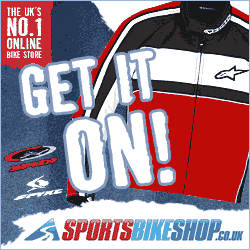 So, we sent them an email to find out.
Below is their response in full,
---
"The main reason we've published only certain, limited information about the motorcycle because the only our advantage against competitors is a time. Not only consumers is watching us, but competitors as well.
Even though we're experiencing some skepticism among some people we simply can't reveal all information until time comes. If some of our competitor knows our technology, with a right investment, it doesn't take long to copy the product and issue something similar.

Our prototype is still in development. We've been working a bit more than a year on driving components and further 4 months for a design only. But because the only difference between good vehicle and an awesome one is its software.
We have to spend between 5-9 months to finish the prototype and reveal it to our supporters and investors.
The way we've achieved our characteristics because we've chosen a different approach (not inventive one) but rather exploring – to find an early stage companies who works on potential projects and collaborate with them.
But because we have a very international team initially we were looking globally, we've currently combined technological achievements of 5 different countries. I think this is what differs us from our competitors.
Our price is low because in order to gain investments, open a production and break even we've decided to lower marginal profit within first years to minimum. On top of that our partner is going to produce batteries, so we don't have to spend a penny to that.
Furthermore we're also have to cut expensive components as brakes, suspension, tires (good one, but with a lower price range).
So our aim right know is to gain enough interest among future costumers. Gain enough supporters to back up our Kickstarter complain to help us to finish the prototype. This is the main reason we went public so early.
Assuming that you work for motorcycle magazine we have an offer to you. If you tell your readers about our project – you'll be among the first to review our prototype as soon as it's ready of course.
If you have any more questions, please, do not hesitate to ask them.

Best Regards, Timothy
Executive at Vigo Motorcycles"
---
A little basic internet sleuthing reveals that the domain name from which the bike details are hosted, eco-motorcycles.co.uk, was registered on 14th January 2016, so the website itself has been live for just over a year. Aside from the Vigo information pages, the remainder of the website is left for promoting Zero Motorcycles and advertising them as for sale via their website. However, even a cursory glance at Zero's website shows that there are only four official dealers licensed to distribute and support their machines within the UK; none of which appear to be either named Eco Motorcycles or Vigo.
Vigo Motorcycles Ltd itself as a company was only registered on 3rd January 2017. It has one, sole director, Timofey Sergeev. Their listed address is a 'virtual office' based in the east of London.
No Kickstarter campaign is live at the time of writing, but the pinned post on their Facebook page currently shows over 3,000 shares and over 5,000 likes.
So is the Vigo Motorcycle too good to be true? Only time will tell, but it's fair to say that the company have a lot to do in order to allay even our simplest of concerns. The old adage of 'if it seems too good to be true, it usually is' has stuck around for generations for a reason.
And it will take more than a few computer renders cut and pasted over a forest scene to convince us otherwise.
But then, we've been wrong about guessing the outcome of rumours before.