Announcement today in partnership with General Motors pledges $85 million towards mass production of fuel cells.
Between them, Honda and GM hold over 2,200 patents with respect to fuel cell technology (ranking them number 1 and number 3 in the world respectively) and with their announcement today of the creation of a Fuel Cell System Manufacturing (FCSM) joint venture, it's clear that both companies see the chemical energy production technology as the future.
The actual fuel cell revealed today doesn't look like much. Indeed when men in suits pull a silk sheet off from what is essentially a grey, metal box it's probably hard to get particularly excited, but the potential for our automobile'd future is immense.
"With the next-generation fuel cell system, GM and Honda are making a dramatic step toward lower cost, higher-volume fuel cell systems. The result is a lower-cost system that is a fraction of the size and mass." – Charlie Freese, GM executive director of Global Fuel Cell Business.
Honda began delivery of its 'Clarity' Fuel Cell vehicle to U.S. customers in December of last year following a spring 2016 launch in Japan.
The Clarity Fuel Cell received the best driving range rating from the EPA of any electric vehicle (without a combustion engine, so excluding range extending hybrids) with a range rating of 366 miles.
According to many reports, Fuel cell technology shows significant advantages with regards as in terms of range and efficiency when compared to both traditional fossil fuel vehicles and purely electric options. This is especially true when it comes to refuelling times and what Honda loosely refer to as the 'experience' of driving.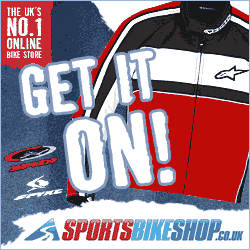 Naturally, there wasn't any talk of motorcycles at this stage, but with the arrangement of fuel cells believed to be slightly more easier to manipulate than more traditional battery cells it can't be long before we see this kind of technology at least appearing on a concept bike.
Perhaps on one that can balance itself?