He's well versed in the merchandising game, his VR46 brand already produces pretty much every kind of item that you can imagine having a logo slapped onto it, but even for Rossi this is a bit different.
Continuing his relationship with Ford, the VR46 Transit and Ranger both feature bespoke bodywork, 'motorsport specific' interiors and what VR46 refer to as 'iconic customisation that combines practicality with style'.
Limited to just 460 versions in both the UK and mainland Europe the Transit Tourneo conversion features leather, VR logo-stitched seats, remoulded steering wheel and pretty much every surface tastefully garnished with the VR46 brand.
Outside, the suspension has been lowered, the exhaust has been swapped and the wheels are from Oz.
And the Ranger?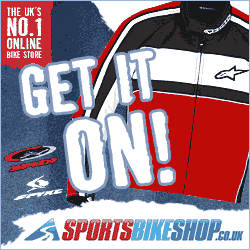 Well, consider that suitably logo'd, suspension lifted and coloured and new 18″ satin black alloys. Oh and it's limited to the same 460 versions in each region as well.
We've no idea on price, but we imagine you could take the stock Ford dealer price for the vehicle and add a little bit extra on top.
About £100 for each logo you can spot should just about do it!
[fbvideo link="https://www.facebook.com/ValentinoRossiVR46Official/videos/1363344623696980/" width="688" height="433" onlyvideo="1"]