There's no denying that electrically powered vehicles are the next big thing.
Whilst cars get all of the attention and the lead with regards to early adoption, motorcycles are set to be the new battleground.
In theory adding a battery pack and motor to a motorcycle frame should be pretty straightforward, but the reality is something a little different. Condensing the required amount of power into a form that traditional motorcyclists will accept has proven tricky; at the moment you can have a decent range, or you can have something resembling a normal bike. But you can't necessarily have both.
Although it's getting closer all the time, there are reasons that the major manufacturers have avoided releasing anything close to a realistic assault on the battery-powered market.
Which is a convoluted way of saying that, at the moment, the theatre of war for the hearts and minds of electrically-minded motorcyclists is still up for grabs.
Enter Union Motion from Brighton and their 'Phaser Type 1'.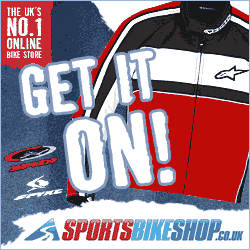 Starting life as a 1998 Fazer 600, the rolling chassis was kept but – naturally – the first thing to go was the engine. After what they describe as 'a little trial and error', Union Motion settled on a conventional motor location, echoing the final drive output of the original engine.
The 6 kWh battery pack found a home above the motor and controller, snug between the two top frame loops, keeping the centre of gravity of its 50 kg weight nice and low. With the pack sitting on a set of rails that allow it to be easily removed from the rear of the bike. With a range of only 60 miles, this could well be essential as this means a fresh pack can be installed in under five minutes, giving another 60 miles of riding.
So whilst we may not be talking about a touring motorcycle here, a commute to and from work – with a battery swap in between – is more than possible. At this point it's perhaps worth mentioning that a full charge will take 2 hours and that the charger is located 'off bike' – which means that you'll have to have the kit available at your destination, or carry it with you as you ride.
It'll charge off of a regular household socket though.
Giving the bike a nice, 'new wave custom' vibe, CNC milled sheet aluminium bodywork keeps things clean and minimal whilst allowing for easy access to the controller and airflow over the motor. The tank has been reduced to next to nothing, keeping the profile of the bike low whilst retaining the original ergonomics, in theory allowing strong body grip onto the machine around those blistering, silent corners.
Finishing touches include a programmable instrument panel, an Akira-inspired disc wheel and a super-bright halo running light.
It's a neat, new take on an electrically-powered motorcycle, and with the custom market looking for newer ideas and those riders a little more agreeable to trying something new, Union Motion just might be onto something.
---
Specifications:
Chassis: Yamaha FZS 600 Fazer
Top speed: 110 mph
Range: 60 miles
Curb weight: 160 kg
MOTOR Type: Axial flux, Brushless, Three phase, Permanent magnet.
Cooling: Passive air-cooled.
Continuous power: 32 kW (42 hp)
Peak power: 48 kW (64 hp)
Continuous torque(@ motor) : 44 Nm
Continuous torque (@ wheel): 120 Nm Peak torque (@ motor): 110 Nm
Peak torque (@ wheel): 300 Nm
BATTERY PACK Chemistry: Automotive spec lithium ion.
Type: Modular. Capacity: 6 kWh Nominal voltage: 88.8 v
CHARGER Type: Off-board
Power: 3 kw
Input: 13 A household
Charge time: 2 hours