Watching McWilliams ride the KTM Super Duke 1290 R around Losail will make you doubt everything you've done with your life!
It's not everyday that you get a riders' view of the Losail International Circuit. And this isn't your everyday rider.
Jeremy McWilliams is a racer with quite a pedigree. He's still racing in the British Superstock championship, he's raced MotoGP and he's run faster than most around the North West 200 road races in Northern Island. Oh, and he's starred in a movie with Scarlett Johansson.
It's the kind of history that makes you question what you could actually have achieved if you hadn't spent all of your youth on the Internet.
Anyway, enough of the adulation. Because we've got a video to introduce. And it's not just any old video.
This is the footage hot off the cameras from the KTM Super Duke 1290 R launch that took place earlier this week in Qatar. But more than that, it's a bloody quick and exciting example of just what the new, £13,999 Super Naked from KTM can do.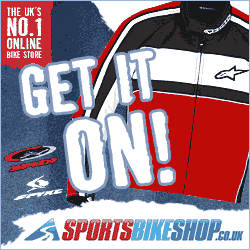 One minute of muscular motorcycle madness with @McWill99 ✊#KTM #1290SuperDukeR pic.twitter.com/XeJQq7QPd2

— KTM UK Official (@KTM_UK) December 6, 2016
When it's got the right man behind the bars!
(Oh and if you're wondering why the audio is so windy? It's a Super Naked. Being ridden FAST!)