Some good news for lovers of two-wheels within the UK as November 2016 saw over 7% growth from last year.
It's not all doom and gloom in the motorcycle market; finally subsidies on electric motorcycles are starting – despite the ULEZ trying to ban them from London – and now there are reports of growth across almost every sector for the year within Britain.
The MCIA registration figures for November 2016 are out and they show that the number of new registrations for motorcycles – and scooters – for the entire year are close to 118,000. That's an increase of just over 7% on 2015.
Unsurprisingly, the leader of the manufacturers for November was the behemoth of Honda with 1,212 units hitting the streets. To show how huge a lead that is, the second placed brand of Yamaha didn't break into four figures (with 814 registrations).
And what was the most registered model for November 2016 within these wonderful, watery borders of ours?
It was the Honda PCX125! Over 218 of the shiny new scooters hit UK roads throughout the month.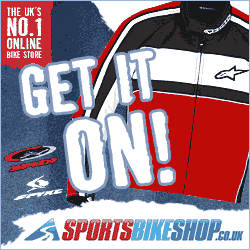 With around a fifth of all of Honda's registrations for the duration, it illustrates just how important the scooter market is the manufacturer. If it wasn't for the people riding them, we wouldn't have the chance to see all of the new shiny and exciting stuff that we take for granted.
Source: Motorcycle Trader