When it's being submitted for scrutiny by the MotoGP Technical Director, that's when.
After the 2016 season ended, the testing for 2017 immediately begun. But despite the aerodynamic 'winglets' being banned for the upcoming year – with everything from safety concerns through to tyre wear being cited as the reason – the manufacturers returned to testing with various bits all attached to the fairings of their new machines.
It's fair to say that we haven't yet seen an actual 2017 MotoGP motorcycle on track.
The new rules are very explicit as to what is and not allowed for the 2017 season with regards to 'aerodynamic' additions:
"It is not permitted to add any device or shape to the fairing or bodywork that is not integrated in the body streamlining (eg. wings, fins, bulges, etc.), that may provide an aerodynamic effect (eg. providing downforce, disrupting aerodynamic wake, etc.). "
But in reality all that does is provide a new constraint for engineers and designers to work around.
And those new ideas are already being presented to the MotoGP Technical Director Danny Aldridge.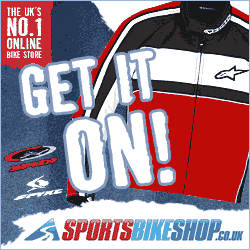 Crash.net have quoted the man responsible as saying that he's already recieved submissions from Yamaha, as well as several other manufacturers,
"I can confirm that Yamaha have shown me various designs of fairings – and some in Valencia – to know if they will be legal or not in 2017," Aldridge told Crash.net.
"I cannot say too much about the actual designs, but I basically informed them of what would be approved and what would not. It's not only Yamaha that are submitting designs, most of the other manufacturers have also done the same."
There's always a little bit of to-and-fro before a new season, but with most teams and riders running some sort of 'wing-based' aero-package last year, it's going to particularly interesting to see what they've got in store for 2017.
Source: Crash.net