TT derived racer is the most exclusive British superbike ever built.
Handbuilt in their Donington factory, the Norton V4 SS is the British marque's attempt at redefining the superbike. With it's newly developed engine – with the help of Ricardo – and a chassis born from their recent attempts at Isle of Man TT glory, it's a limited edition race bike for the road with pedigree.
And we were at Motorcycle Live for the first, official reveal.
Powered by a 1200cc, 72-degree V4 engine, all of the 200bhp is wrestled into forward motion by the stunning, handbuilt aluminium frame and wrapped in luscious carbon-fibre bodywork. And what's more special than carbon-fibre bodywork? That would be the very same carbon panels covered in glorious chrome, naturally.
Ohlins NIX30 system front forks and TTXGP rear shocks are on suspension duty and wheels come in carbon-fibre form too.
At £44,000 this pinnacle of Norton's line-up isn't cheap by any standards, but that didn't stop all 200 of the limited edition SS versions being sold before the official release was even announced.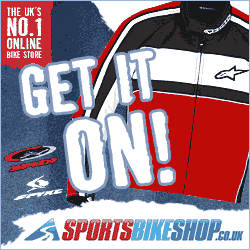 Those looking to purchase will have to either wait for the collector market to get a few into their auctions, or console themselves with the slightly lower-spec RR version instead. At £28,000 you'll have to put up with forged wheels and a slightly less exotic frame. But you'll have change leftover for the red carpet you'll be wanting to place down in the garage, so you can give it the first class treatment that it deserves.
Simply stunning.