What do you do when you're building some of the most beautiful – and functional – bikes on the custom scene today but you want to take things to the next level?
If you've been making custom motorcycles for a while and you've reached a level of recognition that you feel could be a launchpad for other, creative pursuits, what is the most natural next step? Launch a clothing brand perhaps? How about getting yourself invited to, and then winning, the Extraordinary Motorcycle Award at the prestigious Salon Privé? What about manufacturing your own accessories and components so that inspired builders can work on their own projects?
The guys behind Old Empire Motorcycles have done all of that (those links above were put there for a reason) but now they're moving onto yet another venture…
According to Rafe Pugh of Old Empire, the 'Bored of the Manor' film was made as a bit of a showpiece example of what Old Empire Productions can do and would appear to be a statement of intent from Alec and Rafe of O.E.M. as to how they fully intend to control every piece of their well-respected brand.
In the leading role is Jacob Young riding O.E.M's Custom Yamaha XT660 named the Tucano. Jacob is a good friend of OEM and no stranger to their films – amongst others he recently starred in their custom Triumph T120 movie.
The production and direction was lead by Rafe Pugh and shot by Will Chamberlin on location in Surrey, and the film also features Alec Sharp (director of OEM) riding the Husqvarna TE510, being a "lord" alongside William Valentine (old friend of OEM) on his KTM 525 who is also "lording" about.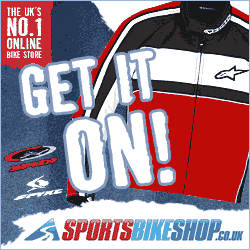 Rafe has remained tight-lipped about what Old Empire Productions have in store for the future. But we know that they've toyed with offers for several web-video channels and even a broadcast TV Series here in the UK, so – as with most of their work – it looks as if the O.E.M. guys are looking to maintain control and produce similar work for themselves.
If it's half as good as the quality of their bike builds then it'll be worth keeping an eye on.
Full disclosure:
Over the past few years, Alec and Rafe have become good friends of us here at Motofire, but – despite our best efforts – no money has ever exchanged hands between us. In fact, Rafe won't even give us free t-shirts! And believe us – we really want free, OEM shirts!