All 250 units of the all-carbon SS model have been sold – for £44,000 each. So this metal-worked beauty for just £28,000 will have to do.
Set to be publicly revealed at Motorcycle Live in Birmingham this weekend, the Norton v4 RR & SS is a shot across the bows towards the established manufacturers.
As a statement of intent it's harder to think of anything more ambitious than an all-new, 200hp superbike powered by a 1200cc V4 developed partly in-house.
Speaking to British newspaper MCN, Norton CEO Stuart Garner describes the project as a 'massive ask',
"The new V4 takes Norton forwards. When we got the brand we always wanted to be modern and to make modern bikes, but the budget and resources needed for design engineers and a supply chain to make a bike that's not embarrassing, something that can stand up against BMW's RR or a Ducati Panigale, or an R1 or a Blade is just huge.
Those guys have spent tens and tens, or hundreds of millions of dollars and have ten, twenty, thirty years of development behind the platform – and for us to go into that arena and not be embarrassed is a massive ask."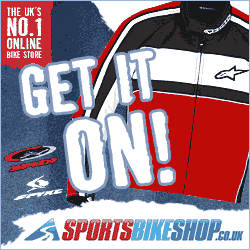 With a pedigree of real-world testing at the TT and Norton's never-say-die, underdog attitude, it's possible that Mr Garner and company have a legitimate hit on their hands. Despite what you think of the resurrected Norton marque, you can't deny that it's a beautiful looking machine.