Three lap records broken in quick succession by a dominant Lorenzo.
Jorge Lorenzo continued to demonstrate his determination to leave Yamaha and end 2016 on a high, with an incredible qualifying performance that saw him beat his own lap record not once, but three times in a row.
The outgoing 2015 World Champion started the weekend strongly, topping both Friday practice sessions and he felt confident at the end of the day thanks to the tyres Michelin had brought. The French factory have brought carcasses from earlier in the year which are giving the riders more grip, while Lorenzo was also impressed with the new profile front tyre saying it had more "movability" in the corner.
In FP3 Lorenzo didn't improve his time, which left him third in the combined times, as he had focussed on race pace and doing a long run on the medium rear, rather than pushing for a lap-time he already knew he could achieve.
For the first qualifying session, it was Cal Crutchlow and Danilo Petrucci that successfully secured the top two positions, despite the latter having a crash in FP4, and moved into Q2 for the top 12 shootout.
After being one of the first to head out, Lorenzo's first flying lap was an astounding 1'29.849, which already beat his own record from 2015. At that point, it seemed job done for the Spaniard and over the next 12 minutes it became clear that the only person beating Lorenzo today would be himself.
A quick trip into the box for some new rear rubber and he was back out on track, again setting the timing screens alight and dropping his time further to 1'29.613. Surely that was the end of that? But no, he hadn't finished and opted for a 3-stop strategy and again came into pit-lane. While back on track Marc Marquez improved his own time with 1'29.741 to secure second behind his fellow Spaniard.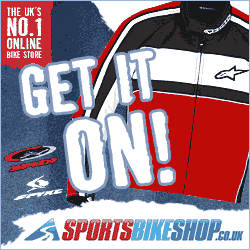 Despite his already incredible time at the top of the standings, Jorge Lorenzo was not finished and came out of the pits still pushing, with less than two minutes left on the clock.
As he crossed the line to complete his final qualifying with Yamaha, he registered a breathtaking 1'29.401 and firmly staked his place as the man to beat in Sunday's race, when he'll be joined on the front row by Marc Marquez and Valentino Rossi.
While last year, Jorge had described his pole lap as the best of his career, after qualifying today he said he could've gone even quicker and felt he'd made a slight mistake at the start of the lap… a statement that should worry those closest to him, because if he gets a good start tomorrow, he will likely disappear. But despite a slight error, he was still thrilled with an incredible pole position; "Amazing. Amazing. All the riders are impressively fast.. I don't know where we found the force. Today was one of these days when you feel inspired."
His fellow front-row starters were also pleased with their performance with Rossi saying he was "very happy for this front row because usually, I struggle at this track. I hope to be strong enough to fight for the podium." While Marquez admitted that "today Jorge was faster than us" but was happy he'd pushed hard and was hopeful of a good race tomorrow.
Further back on the starting grid will be the KTM of Mika Kallio, who makes his first MotoGP start since 2010 onboard a bike that hasn't experienced race conditions yet. The day started off with a new arrival for the Finn, as he became a father, so congratulations to all the Kallio family! Although he had been disappointed on Friday he was determined to stay positive, and it paid off in qualifying as he finished in 20th place, ahead of Tito Rabat and Yonny Hernandez.
Tomorrow's race is the final clash of 2016 and with the front row all ready to prove a point, and Vinales just behind ready to fight them all the way, it should be a fantastic finale!