What. A. Year.
2016 has been an astonishing eight months in the world of MotoGP. From ecstatic highs to heart-shattering lows, it's been a season we're unlikely to forget anytime soon. The premier class has seen nine different winners, while there have been 26 different riders on the top step across all three categories. Records have been broken almost every week, but now it's all over and it's time to look back at 18 races that took our breath away.
Before the season started under the floodlights of Losail, I wrote that "we'll certainly see new faces on the podium, we may even see a new face on the top step… If we do it will be the first time since 2011 that it hasn't been Stoner, Rossi, Lorenzo, Marquez or Pedrosa. 5 years, 5 winners, time for a change?" Well, it turns out I was right! Cue the champagne! But even I couldn't have predicted even half of what was in store…
One area that was always going to be interesting this year was the rider market, with almost everyone needing a new piece of paper to sign at the end of 2016. Normally "silly season" starts around the halfway point, leaving riders and team plenty of time over the summer break to iron out the details. Well, not this year.
Valentino Rossi kicked us off by signing for another two years with Yamaha, meaning he'll definitely be on the grid until the end of 2018 at the very least. His team-mate, however, didn't sign that agreement, despite being offered it at the same time as Valentino, and that instantly led to speculation that Jorge Lorenzo was waiting for Ducati, but would he really move from the team that brought him into MotoGP? Another Yamaha rider scribbled early, with Bradley Smith agreeing to move to the new KTM project in 2017 when the Austrian team join the grid.
But while things were changing off track, back on it things were looking reassuringly familiar with Jorge Lorenzo qualifying on pole and then going on to take a dominant win in his usual "see ya later" style before gesturing to his critics (and probably his team-mate) to "zip-it" in Parc Ferme. Andrea Dovizioso started the year off well for Ducati with a second placed finish, while Marc Marquez turned around a tricky pre-season to take third.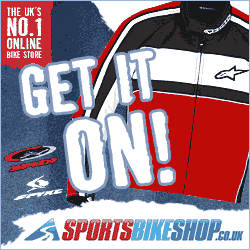 2 weeks later and nearly 14,000 miles away, the paddock reassembled in Argentina, where they were greeted by a dirty track and high temperatures. Despite having a 60-hour journey to Termas (plane trouble), Marc Marquez was the man to beat on the first day, before everything got turned upside down on Saturday. In the final practice session Scott Redding's medium rear tyre delaminated so explosively that the outer shell whipped up; smashing the rear of his Ducati and leaving the Brit with a very nasty cut on his back. The incident was later decided to be due to the combination of high temperatures and the weight of the Pramac rider.
After a successful first race, it was suddenly looking very serious for the new tyre supplier Michelin, but they were prepared (because their contract requires it) with an "extra-safe" tyre that had the same compound but a stiffer construction. New race protocols were coming from all directions, especially with rain a certainty for race day. Extra practices were given then taken away when teams said they simply didn't have enough fuel, and after a wet warm-up the extra-safe tyre was removed and the original allocation reinstated but with a mandatory tyre change at the halfway point if the race was dry.
Lorenzo got a good start but crashed early in the race after pushing too hard too soon, while Marquez had to recover from a first corner clash with Iannone that left his rear camera dangling behind. It didn't slow the Spaniard down though and he was able to take and keep the lead over Rossi all the way to the chequered flag.
With just two corners left of the race, Andrea Iannone made what was later deemed an "overly optimistic manoeuvre" on his team-mate Dovizioso, taking them both down and leaving Dovi having to push his bike to the line. Iannone was given a stern talking to and a grid penalty for the next race, as well as having everyone become very wary about having him behind them for a while.
Bad weather meant that flights to Texas for the next race in Austin were either cancelled or delayed, leading to long cross-country bus journeys and taxi shortages. With people, bikes and equipment still stranded in South America the schedule looked in danger but thankfully everyone made it to the Lone Star state in time. It wasn't just the paddock on a deadline for Austin; Michelin had designed, manufactured and shipped a whole new tyre allocation for the race after the issues in Argentina, leaving riders rationed on Friday before the rest arrived for qualifying.
In his usual American-soil form Marc Marquez dominated qualifying and the race, winning his 10th US race in a row, while Valentino Rossi crashed out after a clutch issue at the start.
But the enduring image from Austin for me is still Dani Pedrosa and Andrea Dovizioso. Dani had crashed coming into turn one and was unable to do anything to stop his Honda torpedoing into the side of Dovi taking the Italian out with a thunderous hit. Dani immediately checked on Dovi, and once back in the garage, he again went to see him and apologise to the Ducati team. A small insight into the true character of the Repsol rider that left everyone feeling better.
Back in Europe for the next race and all eyes were on Jorge Lorenzo, who had announced he was moving to Ducati and set the paddock alight with a discussion on how he would fare and who would replace him. But back on track his current team-mate Valentino Rossi absolutely blew away the competition at Jerez. He dominated from the first day and took the victory virtually unchallenged, while all the riders struggled with severe rear spinning and lack of grip.
A quick trip up to France saw Jorge Lorenzo declare Le Mans "Lorenzo Land" with a 10.6 second lead over Valentino Rossi, while Marc Marquez and Andrea Dovizioso perfected synchronised crashing, with Marquez rejoining to finish last out of just 13 race finishers. The first bit of history in 2016 was made when Maverick Vinales took his first MotoGP podium and became the first new face of the year.
East to Mugello for a personal favourite; the Italian Grand Prix. Vinales was confirmed as Lorenzo's replacement at Yamaha, with Iannone announcing his move to Suzuki not long after and Dani Pedrosa putting to bed pointless rumours by confirming his future with Honda.
Rossi set Italian hearts on fire by qualifying on pole in front of his yellow masses. But the first dark omen appeared when Lorenzo suffered an engine blow in the morning warm-up. Yamaha assumed it was a one-off, but it wasn't. On lap eight of the race, Rossi's own M1 went up in smoke, leaving him distraught and desolate as he returned back to the box to watch a race he so desperately wanted to be in, while some fans had even decided to leave now that he was out.
But those that stayed got to witness a fantastic battle between Lorenzo and Marquez, with the two coming into contact as they jostled down the ferocious front straight into San Donato at turn 1. Marquez led out of the last corner, but Lorenzo was able to take the slipstream and beat him to the line in one of the closest finishes we've seen.
The paddock then headed south-west to Barcelona for what promised to be an amazing weekend. The death of Luis Salom after a crash in the Moto2 practice session on Friday left a dark cloud over proceedings, and over the rest of the year if I'm honest. But the three classes did Luis proud with a trio of fantastic races that the Spaniard would have adored.
In MotoGP, Lorenzo was taken out of his home race by Iannone, another oops moment for the Italian, while Marquez and Rossi had a brilliant battle with Rossi ultimately coming out on top before the two were joined on the podium by Dani Pedrosa as they paid tribute to their fallen colleague.
North again a couple of weeks later, to the wet and cold of Assen. Dovi qualified on pole, but he would've been better changing his wings for oars on the Ducati. Yonny Hernandez and Danilo Petrucci both led the race before the former crashed and the latter's time at the front was cut short as the race was red flagged due to conditions. On the restart, both Dovizioso and Rossi crashed out, with the Yamaha rider desperately trying to restart his bike with emotion deeply etched into his face. Marquez was able to lead for a short time before Australian Jack Miller stormed past to take his first victory.
The Honda rider then set everyone's emotions on edge in Parc Ferme as he fought back tears to say "I'm not an idiot, I can ride a bike", comments which were aimed directly at those who had written him off since his move to the big bikes.
From the rain of Assen to the rain of Sachsenring, as the weather continued to play it's part as the season reached it's halfway point. Marquez is always at home in Germany because in his own words "I like circuits that go left" and secured pole position, before then taking a gamble of genius and switching to slicks during the race when most were either on wets or inters, as he went on to win his seventh in a row at the track and cemented his grasp on the SachsenKing crown.
After a much needed 3 week break, it was time for something new as the championship paid it's first visit to the Austrian Red Bull Ring in 20 years. From a test in the break, we knew Ducati would be strong and they continued to dominate over the weekend, with Andrea Iannone attaining his first MotoGP win after he made a perfect tyre calculation that at first had seemed an act of lunacy. 2128 days after Ducati's last win Iannone was joined on the podium by team-mate Dovizioso to make it a perfect 1-2 for the Italian factory.
A short trip across to the Czech Republic and the weather was again the main protagonist. The race was declared wet thanks to rain just before the start but with the track quickly drying riders who had chosen the soft front tyre came into BIG problems, with Andrea Iannone's destroyed front tyre being an image I won't forget for a very long time. But while some struggled, others succeeded thanks to perfect calculations and the hard tyre.. with Cal Crutchlow taking his first win in MotoGP and ending Britain's Grand Prix victory drought of 35 years.
After a British win it was time to pay the UK a visit and although Crutchlow qualified on pole, it was time for yet another new face on the top step. Maverick Vinales led from the first lap and simply cleared off, in a style quite reminiscent of the man he's replacing at Yamaha, as he firmly secured his place as a future MotoGP World Champion, although to be honest, I can't say I had any doubts. Behind him, Marc Marquez had firmly abandoned his new mentality of gaining points as he rode like a man possessed, coming into contact with those around him as he positioned himself firmly on the limit of his bike's capabilities.
Back to the Mediterranean for Misano and we had a familiar face back on top. Dani Pedrosa chose a soft tyre only he could run and soon chased down those in front of him to take his first win of the season with some incredible overtakes. While most of those at Misano had been hoping for their local hero to take the win, it's impossible to be disappointed when it's Dani at the front.
From San Marino to Spain, Aragon wasn't the most interesting race this season but it was an important one. With Marquez's win, he positioned himself on the edge of his fifth World Title, his third in MotoGP.
Then it was all aboard for the flyaways; the most demanding stage of the season. First was Japan and Marc Marquez's first shot at the championship, although he declared it "impossible". But if there's one thing 2016 has shown us, it's that the word impossible simply doesn't apply in this sport, and after both Rossi and Lorenzo crashed out, he was crowned the 2016 MotoGP World Champion. The surprise and sheer, undiluted joy on his face as he celebrated after the chequered flag was wonderful to see and he is a truly deserving World Champion after amazing consistency thanks to a new mentality that allowed him to become unbeatable, even when he wasn't winning.
South to Australia for another favourite; Phillip Island. The weather was back in charge with horrendous rain causing chaos in the schedule and giving the riders virtually no time to gain any meaningful insight. Thankfully race day was dry, but with the sun dipping in and out of the cloud, the temperatures weren't constant on the permanently windy island, leaving the tyres vulnerable. Without the pressure of the title, Marc Marquez was able to push as hard as he wanted, which turned out to be a bad thing as he made a mistake and crashed out, leaving him with his first DNF of the season. But while Marquez was down, Crutchlow certainly wasn't as he rode to his second win of the year, in what has been a brilliant season for the LCR Honda man.
After three weeks away from home, the paddock was starting to lag and the humidity of Sepang never helps. Marquez had slightly more to deal with than everyone else, though, as he fought a nasty case of gastroenteritis that left him sitting out some of the early practice sessions. No such problems for poleman Andrea Dovizioso as he conquered the tricky conditions to take his first win of the year, and the first since 2009 for the Italian, as he became the ninth winner of the season. Much like Dani Pedrosa in Misano, Dovi was always going to be a popular winner; everyone knows just how hard he's been working with Ducati and it was great to see all that effort finally pay off.
Back to Europe for the Grand Finale at Valencia and already thoughts were beginning to stray to 2017. But while next year will bring so many changes for him, Jorge Lorenzo was firmly in the present as he tore apart the competition with his breathtaking pace around the Ricardo Tormo track to take an incredible pole position, before then just clearing off in the race leaving those behind him to battle it out.
After 18 races, many thousands of miles, 8 months and 9 winners, the 2016 MotoGP season has now finished and it's time to look forward to what next year will bring, with pre-season testing starting at Valencia this week.
But while we now leave this season behind, taking the incredible memories with us to look back on with delight later; there's one particular memory I'll be carrying with me, and I hope a few of you will too.
In Barcelona, we lost a shining light, a ray of sunshine. Luis had everything still ahead of him. He was a truly wonderful person, who brightened up the lives of all who knew him. On the track he was a fierce competitor, off it he was a remarkable friend and for those who shared a garage with him, an excellent team-mate.
His death was one of the darkest hours, but it also allowed some light to shine through. Riders put their differences behind them and a bit more perspective found it's way in; life is just too short.
So celebrate this incredible year, get ready for hopefully more of the same come March, but take just a little bit of the Salom spirit with you. He was a fighter who died doing what he loved the most, a young man cruelly taken from us far too soon, but he was a racer and he never gave up.