We can't be everywhere at once.
Sadly, Motofire is a team of two people. And for shows like EICMA in Milan, it's physically impossible for us to be in more than one place at any one time.
So, in the first of an irregular series of posts, we'll be picking up on the details of the new motorcycles that we missed out on over the past couple of hectic days in Milan.
First up is the biggest news from Kawasaki.
The new Kawasaki Z650 is very much what used to be called the ER-6n and is essentially a naked version of the new Ninja 650. With 68hp on tap, it promises to be a solid and nimble machine and is certain to be a contender of choice for those on the look out for a mid-weight naked.
Next up on the Kawasaki clean-up list is the 'return' of the Z900.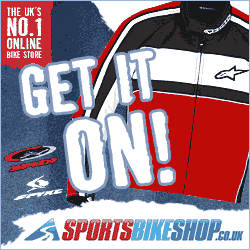 It's got the engine of the current Z1000 and a portly 210kg to propel with it, but with an output of 124 bhp it'll manage that pretty successfully.