The Ducati SuperSport being shown off in Milan IS NOT THE SAME as the one they launched in Cologne.
The Ducati SuperSport was launched to much fanfare and excitement at the INTERMOT show in Cologne back in October of this year. We were there for the unveiling and whilst we were particularly taken with the 'S' model, the regular SuperSport model was also on show.
Here is what it looked like in Cologne…
Looks pretty sweet doesn't it?
Now, take a look at the one that they wheeled out onto the stage at the Ducati press conference last night…
Supersport.. pic.twitter.com/Q0IkLYPGyL

— Motofire (@wearemotofire) November 7, 2016
Notice anything different? It's hard to tell from this photo from Twitter that we took, but that isn't two 'S' models shown on stage with Claudio Domenicali. That's the 'S' model in the white on the left and on the right? That there is the regular variant.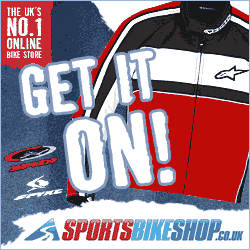 It's got an ALL RED bottom to its fairing now – the black undercarriage is no more.
It's true. We checked the official site late last night and this is the image that they now show for the regular SuperSport model,
It's vanished.
We found this a little strange so we tried to contact Ducati today in order to just check that our suspicions were correct but we couldn't get an official response.
The SuperSport (regular edition) is now only available in all red.
Who said that Motofire weren't proper journalists?