Honda and Marquez win the MotoGP Championship with three races remaining.
Marc Marquez put in a magnificent display in Motegi, in a race where his rivals faltered and fell, enabling the Spanish rider to seal the 2016 World Championship, his 3rd in MotoGP and 5th in Grand Prix, with three races still remaining.
The list of achievements for Marc after this race win is a long one; it was his 55th Grand Prix victory, his 29th win in MotoGP which takes him equal with team-mate Dani Pedrosa, his 50th MotoGP podium which he's the youngest rider to reach and also his 89th Grand Prix podium which means he's equal with Stoner and Taveri. In terms of championships, Marc became the youngest rider to win three MotoGP titles and the youngest to win five Grand Prix crowns.
Coming into the Japanese Grand Prix the chances of him flying to the next race in Australia as World Champion were slim; he needed to win, he needed Valentino Rossi to finish 15th or lower and Jorge Lorenzo to finish off the podium. That just wasn't going to happen… right? Well, this is 2016, an unpredictable season that constantly leaves you guessing and it did happen.
Marc started from second on the grid, which he admitted was better than he had expected. Motegi was a track he had marked for damage limitation, perhaps a podium, but a win? No way. But he got off to a fairly good start on Friday, despite a crash, and built on that base on Saturday when he topped both of the practice sessions before taking the fight with Rossi for pole all the way to the end of qualifying. He said he had good pace and he felt happy with the bike setup, but he was concerned about higher temperatures and knew fighting with the Yamahas would be tough.
But as it turned out, race day went perfectly for the Spaniard. He was quickest in morning warm-up and with temperatures of around 36 degrees when the riders headed to the grid, he was able to choose the medium front tyre, along with most of the other riders.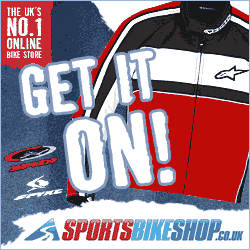 Off the line, Marc Marquez got a fantastic start and led into turn one but it was the 2015 World Champion Jorge Lorenzo that took the lead at turn two, despite being stiff and sore after his huge crash yesterday. In reality, Lorenzo had no choice, he had to hit the front early to avoid a battle with other riders but it didn't last for long as Marquez, who had a brief battle for second with Rossi, caught Lorenzo and took the lead on lap four, with a perfect pass straight up the inside of turn nine.
Lorenzo had no response for Marquez and two laps later he was passed by his team-mate Rossi, again at turn nine.
At this point, there was no way Marc would be the champion, not with both of the Yamaha men next to him on the podium, but then the good fortunes he hoped his beckoning cat helmet design would bring started to arrive.
"Lorenzo out"
On lap seven, Valentino Rossi crashed out of second place at turn 10. The Italian was able to rejoin but had to enter the pits and decided to retire. A bad day for him on a weekend where he's never felt 100%, but Yamaha's day was going to get a whole lot worse.
With just five laps left, Jorge Lorenzo lost the front of his M1 at turn nine, the same corner both Marquez and Rossi had passed him at earlier.
Suddenly, the impossible scenario for Marc Marquez was staring him in the face, he now just needed to finish. But as he saw his board saying "Lorenzo out" he had a brief lapse of concentration, causing him to make multiple mistakes on one lap, including going into a first gear corner in third. But he regained his focus and safely brought both himself and his Honda to the chequered flag, where his team were waiting on the pitwall for him as he crossed the line stood on the footpegs kicking his leg out in celebration. He was followed by Andrea Dovizioso in second and Maverick Viñales in third.
At 23-years old, Marc is the youngest ever rider to win 3 premier-class World Championships titles and 5 over all classes #giveme5 pic.twitter.com/Pvv9oZqH5F

— Repsol Honda Team (@HRC_MotoGP) October 16, 2016
Before the race his brother Alex and friend Jose had told him where they would be at the end of the race "just in case", he had told them to forget about it because it wasn't going to happen. But while Marc had no idea if there were t-shirts ready, or if he had his special helmet, or if there would be any celebration prep at all.. his team had it all in hand. While the Honda garage tried to absorb what they had achieved, and his crew chief Santi Hernandez had a brief emotional breakdown, Marc was performing a celebratory burnout before being hoisted onto the shoulders of Alex and Jose, all the time screaming his head off, before putting on the shirt proclaiming "GiveMe5" for his 5 world titles and securing the golden helmet on his head to return to Parc Ferme.
As he arrived back in the pitlane to be greeted by his father Julia and to be lifted up above the heads of his team in celebration, the disbelief and shock were written all across his face. Even speaking nearly an hour later, it was only just sinking in for the Spaniard as he spoke about how the start of the season had been so hard after what he called "maybe the most difficult preseason in my career" and how much more pressure he had felt after 2015.
It's the sixth win out of the last eight races for Honda! Thanks #RC213V ! #GiveMe5 pic.twitter.com/Jdm33N5LDt

— Repsol Honda Team (@HRC_MotoGP) October 16, 2016
But that pressure worked wonders for Marquez because last season made him truly understand that he had to adapt his race mentality, it couldn't just be all about the win. This year he's shown incredible consistency, with a 13th placed finish in Le Mans his only real mistake. He's still crashed trying to find the limit, but the crucial detail is that he's been doing that work in the practice sessions so that he's not risking it as much in the race.
"Be careful, but remember that nothing is impossible."
And while admittedly he's benefited from the mistakes of Valentino Rossi and Jorge Lorenzo, with three races remaining he's won the most this season and it's his point scoring consistency that has won him this fifth world championship and that has given him a few more entries into the record books.
Marc chose to dedicate this title to his late Grandmother who passed away shortly before the Catalunya race earlier this year. She had always told him to be careful, but to remember that nothing was impossible. Today, it turns out she was right.