Jawa will return to India after Mahindra licensing deal.
Not content with the purchase of BSA earlier in the week, Mahindra and Mahindra have also announced that they've bought the rights to sell Jawa motorcycles in India.
The licensing deal will see Mahindra – through their recently set-up 'Classic Legends' arm – moving away from their current range of two wheelers and concentrating on a whole new line-up of machines.
Whilst the rights to the BSA brand purchased earlier this week allow for worldwide distribution, it's understood that the BSA Motorcycle marque will be firmly centred upon the US and European markets where it will be aligned more as a 'premium' heritage proposition.
This leaves the Jawa marque free for Mahindra to concentrate on within India – as well as the possibility of a presence within a few other Asian territories as well.
"We are very excited about the new journey that we are embarking upon in the two wheeler space. Our focus on the premium, niche segment through Classic Legends will bring alive some iconic brands like BSA and JAWA, not just in the form of products but as an entire lifestyle." – Pawan Goenka, Mahindra & Mahindra
The new Jawa motorcycles will be developed from the ground up at Mahindra's facilities in Pithampur, Madhya Pradesh, and it's believed that the first reveal will be sometime within 2018; with a nod towards a 2019 street date.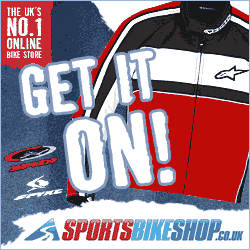 There won't be any two-stroke motors to help in recreating the Jawa nostalgia of course, but with a beloved brand and plenty of design heritage to draw from, it's looking like a promising future for Indian motorcyclists.