British motorcycle brand purchased for £3.4 million.
It was May when we first heard rumours that Mahindra were looking around for a classic British motorcycle marque. Back then it appeared that the search had become a two-brand race between the classic, but essentially dormant BSA brand or the slightly more active Norton.
Now a statement to the stock market has confirmed that Mahindra & Mahindra Limited have made up their minds and have purchased 100% of BSA Company Limited. Or rather, CLPL (a subsidiary of Mahindra has made the buy).
"CLPL, a subsidiary of the Company, has on October 21, 2016 acquired 100% of the share capital of BSA Company Limited."
CLPL (Classic Legends Pvt Ltd) is an associated arm of the Indian firm and bought all 1.2 lakh shares of BSA for 28.33 pounds per share. A deal that sits at a total of 34 lakh Pounds or around £3,400,000 British Sterling.
The move is a potentially strong one for Classic Legends as it enables them to acquire all of the BSA licensing for marketing and merchandising globally; at the moment the only activity of BSA is the licensing of their motorcycle brands and they have a presence in the UK, Japan, Singapore, Malaysia, USA, Mexico and Canada.
It's worth noting however that with all of that 'presence' internationally, BSA turned over just £28,233 in 2015/16.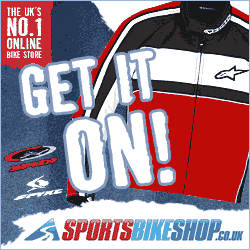 Mahindra already purchased a 51% stake in Peugeot Motorcycles last year, and in fact bought 80% of component manufacturer Kinetic back in 2008. So they have been looking at creating the required infrastructure and supply chain for quite some time.
There's no doubting the influence of Royal Enfield with regards to this purchase. Their recent growth and development is a success story that Mahindra would be sure to want to emulate and the purchase of a recognised and venerable brand such as BSA makes a huge statement.