The Motorcycle Industry Association has announced subsidies on purchases of electric bikes.
It's been a long time coming. Subsidies for electric car (and other four wheel vehicle) purchases have been in effect for several years now, but finally it's looking like motorcyclists and scooter riders are going to be able to get some money off from their purchases of new, battery-powered machines.
The Office for Low Emission Vehicles published its guidance document for a 'plug-in motorcycle grant' last week and there are some restrictions to be aware of.
 "This opens the door to zero emission transport to people who have not been able to afford electric cars, which tended to have been a 'lifestyle choice'.
Motorcycles and scooters are an extremely accessible form of electric transport and have the capacity to significantly reduce congestion, since they share all the advantages of riding a regular powered two wheeler.
Riders can filter through traffic, often use bus lanes and usually get closer to their end destination, cutting door to door journey times."
Vehicles have to have been approved by the OLEV and meet the grant criteria. This eligibility essentially boils down to the machine being…
Road legal (naturally)
It must weigh at least 50kg (without batteries)
Emit absolutely zero carbon dioxide into the atmosphere
Be capable of a minimum of 30 km between charges if its a Moped – or 50 km if a motorcycle
Be capable of travelling at 40 km/h or greater.
Not have batteries that use lead acid or silicone lead acid.
Any vehicle under the scheme must come with a guaranteed warranty of 2 years unlimited mileage or a 3 year, 30,000km battery/fuel cell warranty that is capable of being extended for another 2 years or 20,000 km.
Got all that? Good.
Now here's the fun bit.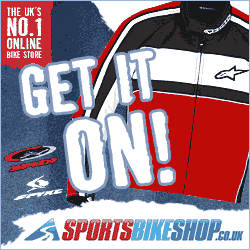 At the moment there isn't a specific date for when this scheme will start, simply an email address to send an enquiry to and – here's the kicker – manufacturers are going to have to make their application to be part of the scheme first.
So presumably you'll have a few months to wait until there's a list of possible machines that the grant is eligible for.
H/T: MCN
Source: MCIA