Yeah, we said it.
Okay, so this is a bit of a divisive one. Ian from MF things it's a 'bit ugly' and doesn't scream DUCATI to him at all. Where as Steve from MF – the one writing this now – things that the SuperSport S, in white, is probably his perfect motorcycle.
But which is it?
Designed by Julien Clement, the young Frenchman responsible for Ducati's incredible success that is the Scrambler, his intention is to have created 'the bike for those eager to ride sports-style on everyday roads. Fun and versatile with true Ducati sports styling and zest, the SuperSport makes riders feel like racers: every day, on any road.'
Here's what Ducati's press pack has to say…
"Expert riders will appreciate the true sports personality of the SuperSport, its excellent road performance and an evident penchant for journeying and everyday use. Riders approaching the Ducati sports world for the first time will discover dazzling versatility, easy handling and, above all, the very essence of sports riding as Ducati sees it."
The proof – as always – will be in the riding. But for now let's just look at the aesthetics and argue over the specifications.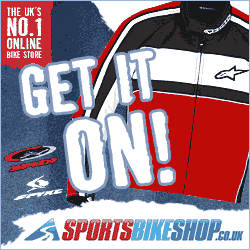 I'll also like to add that this bike is a rare thing for me, in as much as it looks a lot better in the actual metal than it does in the studio shots. In white and S specification that is. That black bin on the bottom of the regular model looks exactly as it does in the pictures; sadly.
---
SuperSport Gallery:
SuperSport 'S' Gallery:
---
Specifications:
Ducati SuperSport
Colours:
Two-tone fairing, Ducati Red and Saturn Grey, with Ducati Red frame and Matt Black wheels
Main equipment:
937 cm³ Testastretta 11° engine with 113 hp and 96.7 Nm at 6,500 rpm
Euro 4 emissions o 2-1-2 exhaust system with lower pre-silencer and lateral silencer with stacked pipes
Trellis frame with load-bearing engine
Height-adjustable 2-position Plexiglas screen with 50 mm of travel
3-spoke wheels with Y-shaped spokes
Pirelli Diablo Rosso III tyres, 120/70 ZR17 front and 180/55 ZR17 rear
Fully adjustable 41 mm Marzocchi forks
Sachs shock with adjustable spring pre-load and rebound damping
Brembo front braking system with two 320 mm discs and M4.32 calipers
Brembo PR18/19 front radial brake pump o 3 Riding Modes (Sport, Touring, Urban)
Ducati Safety Pack (ABS Bosch + Ducati Traction Control)
Ready for Ducati Quick Shift (up/down)
Headlight with LED Daytime Running Lights (DRL)
Full-LCD instrumentation
Under-seat waterproof USB port
Ready to incorporate Ducati Multimedia System (DMS)
---
Ducati SuperSport S
Colours:
Ducati Red fairing with Ducati Red frame and Matt Black wheels
Star White Silk fairing with Ducati Red frame and Glossy Red wheels
Main equipment
937 cm³ Testastretta 11° engine with 113 hp and 96.7 Nm at 6,500 rpm
Euro 4 emissions o 2-1-2 exhaust system with lower pre-silencer and lateral silencer with stacked pipes
Trellis frame with load-bearing engine
Height-adjustable 2-position Plexiglas screen with 50 mm of travel
3-spoke wheels with Y-shaped spokes
Pirelli Diablo Rosso III tyres, 120/70 ZR17 front and 180/55 ZR17 rear
Fully adjustable 48 mm Öhlins TiN-treated fork (specific "S" version content)
Fully adjustable Öhlins shock absorber (specific "S" version content)
Brembo front braking system with two 320 mm discs and M4.32 calipers
Brembo PR18/19 front radial brake pump o 3 Riding Modes (Sport, Touring, Urban)
Ducati Safety Pack (ABS Bosch + Ducati Traction Control)
Ducati Quick Shift up/down (specific "S" version content)
Headlight with LED Daytime Running Lights (DRL)
Full-LCD instrumentation o Under-seat waterproof USB port
Colour-coordinated rear seat cover (specific "S" version content)
Ready for Ducati Multimedia System (DMS)