The next 1oo years.
It was 1916 when BMW was first formed. A century later and the entire landscape of the world has changed unrecognisably; both physically through the ribbons of tarmac that can be seen on almost every horizon and more recently, metaphorically, with the awareness of what the burning of fuels through an internal combustion engine has done to our climate and how computers and the connected world have transformed our lives.
So – naturally – as car and bike manufacturers are prone to do, BMW have taken the opportunity to imagine what transport will be like during the next 100 years.
"Normally, when we develop a motorcycle, we tend to think 5 to 10 years in advance. On this occasion, we looked much further ahead and found the experience especially exciting. There are some very attractive prospects. I firmly believe the BMW Motorrad VISION NEXT 100 sets out a coherent future scenario for the BMW Motorrad brand" – Edgar Heinrich, BMW.
In order to do that, they came up with six central ideas upon which they tasked their designers across both motorcycle and all their car divisions to begin drafting ideas from.
Mobility is becoming versatile. New forms of mobility will open up countless possibilities for people to get where they want to go. The BMW Group aims to play a part in shaping these future forms of mobility.
Connectivity is becoming second nature. In the future, everything will be connected. The BMW Group firmly believes that digitalisation and digital intelligence are meant to serve people. That is the only way they will permanently enhance our quality of life.

Mobility is becoming tailor-made. Mobility will be increasingly flexible and tailored to individual needs. In the future, customised mobility will automatically ensure that people are able to use the best means of transport and take their preferred route to their destination. The BMW Group will offer carefully coordinated products and services to achieve this.
Technology is becoming human.
Technologies are getting smarter. The BMW Group believes that innovations are only beneficial to humans if they are simple and user-friendly. In its vision, technologies must be able to learn from and adapt to people, so that technology seems less technical and more human and familiar.
Energy is becoming emission-free.
In the future, energy will increasingly come from renewable sources. The BMW Group has a clear vision of environmentally-compatible vehicles built using renewable energies and recycled without generating emissions. It is working towards becoming a wholly sustainable company.
Responsibility is becoming diverse.
In the future, it will become even more important for global companies like the BMW Group to take responsibility for the environment, but also for the people directly or indirectly in its sphere of activity. One aspect – concerning both the company's international workforce of more than 100 different nationalities and people connected with its various locations – is to promote intercultural exchange and improve lives. The BMW Group already supports more than 200 environmental and social projects in over 42 countries engaging in various projects involving its associates and local communities to maximize its impact in the future.
The above text is all directly lifted from the press release of course, but at its core we can split the ideas down into;
We now have a vast selection of travel choices
The Internet is everywhere and makes everything personal
Finally user-friendly design is a core factor in people choosing a particular product
We need to protect our world (which invariably means power coming from clean energy)
Don't do evil
What follows is BMW Motorrad's response to that brief.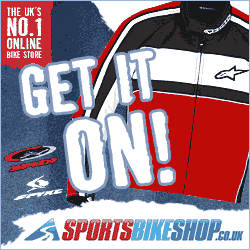 Future riding pleasure with the BMW Motorrad VISION NEXT 100 promises limitless freedom.
With a frame inspired from the first ever BMW, the R32 made in 1923, the Vision bike from BMW here links the front and rear wheels with what they refer to as a 'functional sculpture'.
The frame isn't just aesthetic though. It's a 'flexframe' that actually allows the bike to be steered through direct input from the handlebars and the body. Because it's a single element, turning the bars actually affects the frame and means that the entire structure helps to steer the motorcycle.
The powertrain of the bike is purposefully undefined, other than to say that it's a 'zero emissions' unit. It's been very nicely designed to emulate a BMW Boxer engine though.
The most futuristic of developments though have been left for last.
This bike can be 'self-balancing'. So anyone can get on and ride without fear of dropping the machine. We're sure that some purists will detest this idea, but anyone that's watched a few minutes of Akira will know that we'll still be able to 'ride' our motorcycles in the future; just maybe with a little extra help!
Following on from that we have the 'Digital Companion'. Taking it's cue from the HUD helmet revealed in January by BMW, the digital companion is intended to be the information-communication feedback from bike and the environment to the rider.
BMW are very keen to say that "biking is essentially about the experience, the Digital Companion remains in the background: though constantly active, it works away unnoticed until required to issue an alert via the user interface or provide active assistance", but in essence this set of goggles will help with guidance from both the machine and the road.
Edgar Henrich sums up the entire project with this quote, "The BMW Motorrad VISION NEXT 100 unites the best of both worlds – digital and analogue – for the ultimate emotional experience: The Great Escape."