Valentino Rossi took pole position in a gripping MotoGP qualifying session at the Japanese Grand Prix.
It's the Italian's third pole of the season, but it's also his 64th career pole taking him level with Jorge Lorenzo and Marc Marquez as the three riders each keep raising the bar for the others.
The day had started with a bang, quite literally, for the current World Champion Jorge Lorenzo, when he was sent skywards in a horrendous highside. The Spaniard was able to stand and limp a few steps before having to be stretchered off the track, he then got a lift back to the paddock where he was able to walk into the medical centre, but again with a heavy limp.
Lorenzo FP3 in 2 photos #JapaneseGP pic.twitter.com/QEIjIK9Y0i

— Michel Turco (@M_Turco) October 15, 2016
Initial examinations showed no breaks but Jorge had mentioned feeling dizzy, and due to the impact he had taken on his head (demonstrated by the damage to his helmet), neck and back, it was decided that he should be sent by air to the local hospital for a CT scan, with the Spanish rider having to be taken in a wheelchair to the helicopter as he was attached to a drip.
Thankfully the scan on his head, and x-rays of his leg, heel and hand all came back clear, and he was back trackside in time for FP4 where he amazed everyone by battling through the pain and discomfort to end the session in third.
In qualifying, it was Marc Marquez that was one of the first out of the box, with the championship leader keen to put his mark on the session early on.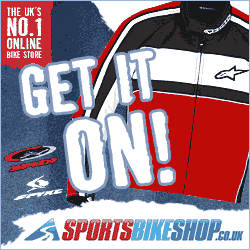 Michelin had told the riders that the tyres would need 2-3 laps before being pushed to allow them to come up to temperature properly, but that clearly didn't apply to Marquez as he put in a fantastic time of 1'44.617 on his first flying lap, which was the fastest lap of the weekend so far.
Rossi slotted into third, while Marquez continued to push with apparent ease. With the Honda squirming underneath him he improved to 1'44.134, over a second ahead of his closest challenger. Rossi then improved his time to move up to second until Lorenzo pushed him back to third. The Italian was then pushed further back as first Aleix Espargaro and then Cal Crutchlow took the third spot on the grid.
After a quick stop in the pits, Marquez went back out for his final attack, before Lorenzo and Rossi also both exited with some fresh rubber. With four minutes remaining Marquez looked simply untouchable, and as usual it seemed that it would only be Marc who could beat himself. Coming into turn three, the bike was all out of shape causing him to abandon that lap and make his way around the track to try again.
The Ducati of Andrea Dovizioso then made a brief visit to the front row as the Italian put the Desmo into second, while Lorenzo was being followed by the second factory Ducati piloted by Hector Barbera, who even on one of the fastest bikes on the grid still preferred to follow someone else.
The clock had less than two minutes remaining and this time, Marquez was following Rossi and their sector times were incredibly close and it looked as though this lap would surely decide pole until Marquez ran into turn 11 just a little bit too hot, causing him to lose valuable time.
In front of him, however, there were no such problems for Valentino Rossi who crossed the line with just over 20 seconds left to register an incredible 1'43.954. With the chequered flag now out, Marquez made another mistake when he was distracted by a crash from Cal Crutchlow and the related yellow flags, leaving him unable to challenge Rossi's blistering time and having to settle for second.
Lorenzo was able to ride through the pain and discomfort to secure a front row start with third place on the grid.
Speaking after qualifying, Valentino Rossi, who was absolutely thrilled with his first pole since Mugello, said "it's fantastic.. we did a great job with the team.. I did a very good lap, when I saw 1'43.9 I was very happy, it will be very important to start from the pole tomorrow."
What makes Rossi's brilliant pole time even more incredible is that the Italian is not at 100% this weekend. He arrived in Japan with a cold and fever, which hasn't fully cleared up yet and he has also been struggling with jetlag.
If Valentino wakes up tomorrow morning feeling even slightly better, he'll be a very hard man to beat.