It's a slow news day ok…
So in an effort to at least write something we thought we'd post this video that Honda released of their X-ADV 'Adventure Scooter' last week.
Have you watched it? Good.
Are you excited? We're still bizarrely intrigued in the potential of a 'little scooter that could'. But not everyone seems to share our enthusiasm.
For a bit of balance, here's an excellent rebuttal of the not-even-launched-yet motorcycle from our pals over at Brake Magazine.
They know a thing or two about Adventure motorcycles, so we'll bow to their supreme knowledge of what it takes to ride a machine off-road. Whereas we only dream of the adventure, the guys over at Brake actually live it. And here is a little snippet of what they had to think after the first reveal of the Honda X-ADV Adventure Scooter,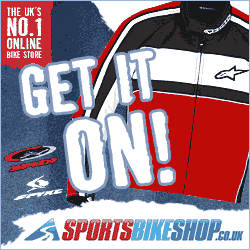 We can at this point safely assume Honda aren't pulling our legs , they've even given the thing an adventurey name, the Honda X-ADV. They are genuinely building a scooter with Adventure in the model name somewhere, meaning the world has truly gone mad.

I mean, can you see yourself walking into the dealership and forming the words, "You sir, sales person. I wish to purchase that delightful scooter from the bandwagon train. It will be the vehicle upon which I will travel the globe, riding horribly difficult paths into the depths of the jungle to seek out lost civilisations and…"

I'm sorry, I got carried away. The point is, when Honda first suggested an Africa Twin, we wet ourselves. Yesterday they tried to spoon us a video of the Africa Scooter and I had to watch it four times to make sure this wasn't an April fools joke. I mean, according the press release the thing even comes with 'the spirit of adventure' installed as standard… That doesn't even need me to take the p*ss out it.
Obviously, for a full read you can click on over to Brake Magazine and digest everything in full.
OR you could just watch the video again and dream of those days where you'll step off of your Yacht in your best business suit before immediately heading for the dusty trails of the local mountains!