When does a 'tease' just become a reveal?
We've already seen the teaser videos. We became excited about the scheduled reveal on the 4th of September. Then we saw the second teaser and managed to grab some enhanced screen shots from it that made us even more excited.
And then we saw the official renders; to which some of us became excited and others decided it was not as good looking as they had hoped.
Now? Well, now – thanks to Richard Newland of MCN – we've seen some actual shots of the bike which make us wonder what on Earth MV Agusta and Zagato have left to reveal on September 4th?
Oh – hello… @mvagustamotor @Zagato_Milano #mvagusta #f4z pic.twitter.com/vNm2htyFdr

— Richard Newland @MCN (@Moby_MCN) September 1, 2016
Maybe this is only the beginning of a whole fleet of Zagato-designed motorcycles? Perhaps MV and Zagato are going to announce a partnership whilst Mercedes AMG wait in the wings before acquiring the company outright?
At this point, you're guess is as good as ours, because surely they've teased every last ounce of the scheduled reveal of the F4Z by now? There can't be anything left to talk about on the actual day now, can there?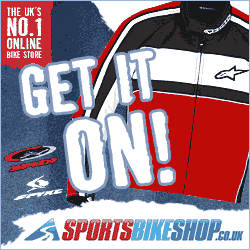 Actually, according to a post that went up on MCN shortly after their Senior Editor released these images, the bike is only intended to be a single, one-off build. And one that was commissioned by a Japanese collector of Zagato trinkets and vehicles.
Based on an MV F4 RR there has been a little extra work done to the main components in order to accommodate the new bodywork – new manifolds, fuel tank etc, but outside of that it would appear to be pretty much stock.
This is what the MV Agusta press release has to say about it all,
"The design team of the Zagato Atelier had to tackle the challenge of creating a bike that would interpret the lifestyle of the customer, a young Japanese businessman, president of a holding with interests in the fashion and publishing sectors."
"The starting point was the notion that a motorbike expresses its owner's lifestyle a lot more than a car. Therefore, it was essential to know and understand the character, passions and wishes of the person to whom the bike was destined."
"The collector or investor who turns to the Zagato Atelier requesting an exclusive piece is certainly someone with a strong passion. The love for bikes of the client dates back to the Eighties, when he bought his first motorcycle and started to customise it with his own hands."
"It was his visceral passion that stimulated the designers' creativity. He didn't want anything modern, fashionable, but something that could instead keep its value and appeal. What he wanted was a motorbike that wasn't comparable to any other, that was classic, but always up to date and with a timeless design."
So, as predicted, this Zagato build has been an exercise in coach-building by Zagato and marketing by MV and we shouldn't expect to see anything like this come into production by MV Agusta anytime soon.
That's not to say that we shouldn't feel happy that such a machine as this exists of course. At a time when the future of MV is anything but certain, this is a great reminder of just how much passion a well-designed motorcycle can generate.
Even if it does look a bit like an Airship with a large bottom.