Nicky Hayden will replace Jack Miller for this weekend's Grand Prix of Aragon in Spain.
Miller was injured in a fast warm-up crash in Austria, where he hurt his wrist, vertebra and hand. He didn't ride in the following Brno race but did manage to finish the British Grand Prix at the start of September.
During the last race in Misano, he made it through both practice and qualifying before withdrawing ahead of the race. While the vertebra injury had initially been the most concerning, it was the fractures in his hand (which were found later) that were causing the most issues. Miller's hand became swollen during the weekend and was lacking power, leaving the Australian rider feeling it was unsafe to race.
Not many riders get a stand-in like Nicky Hayden. The 2006 World Champion has been racing in World Superbike and finished on the podium at the most recent race in Lausitzring.
It won't be an easy task for the American to move back to MotoGP for one race and he knows that getting used to the new electronics and tyres will take some time. But speaking when the news was announced Hayden said: "I'd probably be riding motorbikes anyway and I would definitely be watching the race on TV, so I might as well show up and have some fun."
It's hoped that Miller will be fit in time for the flyaway races next month after a bit more time for rest and recovery. While he's obviously disappointed not to be riding, at least his bike will be in good hands.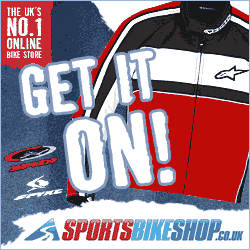 Welcome back Nicky Hayden, and wishes for a speedy recovery to Jack Miller!