What must you never do in MotoGP this year? Well, you shouldn't write somebody off, because anything can happen, and so far this season, everything is happening!
It's been obvious that Dani Pedrosa has been struggling this season; from tyres that changed early on to electronics that confounded his mechanics, and a bike that simply didn't work the way he (or other Honda riders) wanted.
Heading into the race in Misano Pedrosa was on his longest no-podium streak since his rookie 125cc season in 2001. That was also the last season that he didn't score at least one victory. There have been years where he's only won one race, but since 2001 never a year without any at all.
So when you're on that kind of streak what do you do? Well from the post-race test in Brno, Pedrosa made the decision, with his team, to focus his attention on the tyres. He wanted to avoid other big changes and just work with the rubber he was given to see if he could improve. In Silverstone, he made that first step forward and regained some confidence, and that was evident this weekend in Misano.
He finished Friday in second place, after a day with what he called "ideal track conditions". He spent those practice sessions working on almost all the allocated tyres and just slowly gaining confidence. On Saturday, he had a crash in FP3 and it seemed to have knocked his confidence a little bit heading into qualifying, meaning the Spaniard was left with a grid position of eighth. But he was still happy, he'd improved his race pace and knew he was quicker than the riders in front of him on the grid.
The riders on the front row were asked what they thought about Pedrosa's pace after qualifying, and Lorenzo, Rossi and Vinales all agreed that Dani could be a threat in the race. It turns out they were right.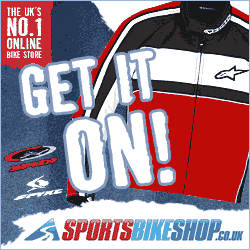 With temperatures still rising while the riders lined up on the grid, it was a slight surprise that Pedrosa chose to run the soft front tyre, one of only two riders to do so with the other being Pirro. But if there was anyone who could run that tyre it would be Pedrosa, his smooth riding style and lighter weight means he exerts a lot less stress on the rubber, giving him better grip at the beginning, while still retaining the tyre's durability for race distance.
Poleman Jorge Lorenzo got a great start off the line, with Vinales almost beating Rossi to the first corner, but finally having to slip in behind the Italian in third. Pedrosa also made the most of the start, he gained two positions very quickly, moving him into sixth.
On the second lap, Rossi took the lead past Lorenzo with an inch perfect pass on the brakes into turn 14 that saw the two Yamaha riders make contact. After the race, Lorenzo said he felt Rossi had been too aggressive, which led to quite an amusing argument in the press conference, which we'll ignore!
Back on track and Marc Marquez was all over Vinales, both of whom were running the hard front tyre, as they fought for third, while Andrea Dovizioso was all over Marquez's rear in fifth. Both Marquez and Dovizioso passed Vinales on lap four, with Marquez making a close pass at turn 10, causing Vinales to back off as he nearly hit the back of Marquez, letting Dovizioso also get past the Suzuki rider.
On the next lap, the Pedrosa charge started and his pace was clear. First, he passed Vinales, then a lap later he overtook Dovizioso in the final corners, moving him into fourth with his team-mate Marquez now the rider in front of him.
With 21 laps remaining, Rossi had extended his lead over Lorenzo to more than a second, with Marquez gaining on the current World Champion in third. But despite Marquez's pace, he never made it past Lorenzo, as three laps later Pedrosa put in a new lap record, before then beating it two laps later. Pedrosa was on a charge and with him now right behind his team-mate the question was not if he would pass Marquez, but when.
On lap 14 Pedrosa put in a beautiful move on Marquez at turn 14. It was so clinical, so clean, that he made it look easy, and it's never easy to pass Marc Marquez. It then became clear that Marquez had been slowing Pedrosa down, as Dani put in a third lap record, with an incredible 1'32.979.
Watching Pedrosa, it wasn't hard to see how fast he was gaining on Lorenzo in second. He was making up so much time in the braking zone, pulling right up to the rear of the Yamaha in front. On lap 17, with Lorenzo still putting in personal bests for lap times, Pedrosa made the exact same move he'd done on Marquez, this time on Lorenzo, again at turn 14. It was another amazing pass, and Pedrosa's form through those final sectors was incredible.
Now there was just one man between Pedrosa and victory. But that man was Valentino Rossi and he was racing at home. With nine laps left, if you had to name two riders who manage worn tyres the best, you'd say Rossi and Pedrosa, so the final part of the race was going to be fascinating.
But Pedrosa had the pace, and Rossi simply couldn't match it. Dani was able to make up 0.3 seconds in just one sector and his corner speed was sublime.
On lap 22, coming into turn four, Pedrosa went straight underneath Rossi, with a move so close the two touched fairings, but it was a perfect pass and one that showed, once again, that Pedrosa really can fight with the best of them.
With Pedrosa now leading, Rossi stuck close behind for a few laps but ultimately had no response for the Spaniard and Pedrosa was able to start drawing out a small gap. And with him increasing his lead by 0.4 seconds in sector two on lap 27 it was clear that as long as no-one made any mistakes the podium was decided.
And so at the end of a hot and hard fought 28 lap race, Dani Pedrosa wheelied across the line in San Marino, to take his first win of 2016, his 29th in MotoGP, as his Repsol Honda team hung off the pitwall.
It would be easy to look at the two Yamahas of Rossi and Lorenzo that finished second and third, and question what mistakes they may have made. But in reality, they didn't make any. Both were completely honest after the race when they said that Pedrosa's pace was just better than theirs.
Pedrosa took a small gamble on the soft front tyre, he hadn't tried it in the warmer conditions, but was comfortable on it and this year each rider just has to choose which one is best for them and then see if it works. With Bridgestone we often saw the entire grid choose the same, with Michelin there are more choices available.
Dani Pedrosa's win means that the last eight MotoGP races have been won by eight different riders, four of them by first-time winners. In his own words "I've never seen something like this.. I'm happy it was me today". After a difficult season so far, this victory is a sweet one for the Spanish rider.
But with five races left, can he win again? It's a lot harder to predict form this season, performances aren't carrying over from race to race like they did previously, so anything could happen, but Misano has brought him a much-needed confidence boost.
Pedrosa isn't racing for the championship this season, but his win did help to reduce the gap between Marquez and Rossi down to 43 points. There are 125 points still available, so it's definitely not over yet in MotoGP. Pedrosa does move to within 17 points of third-placed Lorenzo, so the next races will see the battle between the two Spaniards really heat up, while Rossi is 18 points ahead of Lorenzo in second.
It's much closer in Moto2, where Alex Rins is now just three points behind Johann Zarco after his win in Misano, while in Moto3 Brad Binder can be crowned champion at the next race in Aragon if he finishes second or above.
And with the next race being at Aragon in two weeks time, the questions start again… Can Pedrosa make it two in a row or will his team-mate Marquez return to the top step for the first time since Germany? The Yamahas of Lorenzo and Rossi are normally quite strong at the Spanish track, with Lorenzo winning there last year so will they dominate? While as usual, the Suzukis and Ducatis bring in a whole new dimension, as they each hunt for their second win of 2016.
Whatever happens, we now know that this year will not be one without a Dani Pedrosa victory after he rode a race of sheer perfection in Misano!